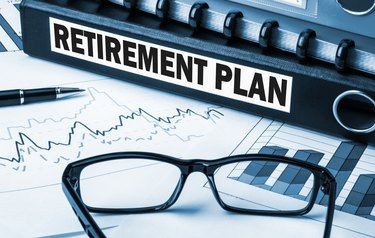 ERISA is the Employee Retirement Income Security Act of 1974. Many 403-b retirement savings plans are governed under ERISA, but not all of them are.
Description
403-b plans are retirement plans offered through many companies. ERISA was implemented to help protect money placed into retirement funds so that when employees retire, the money will be there. ERISA governs who can place money in a 403-b account, how much, when they can begin and much more.
ERISA
The level of employer involvement regulates if a 403-b plan is or isn't governed by ERISA. Significant employer involvement is necessary to fall under ERISA. In this case, the employer makes the choice of what type of investment option is best and participates by sending in payments to the plan and many times will match employee contributions. The employer must look out for the employees' best interests when choosing investment types.
Non-ERISA
A non-ERISA plan is when an employer is not involved. The employee chooses the investment type and the employer simply collects the money from the employee and mails it in. There is no other involvement at all. Public schools are a common source of finding non-ERISA 403-b plans. Non-profit organizations are exempt from ERISA regulations.