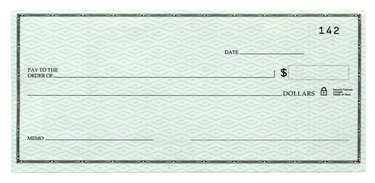 Enrolling in your employer's direct deposit program means no more trips to the bank every payday. Instead, your paycheck will appear in your checking or savings account via an electronic deposit transmission. Depending on your employer's rules, you'll need to get a direct deposit authorization either from a payroll representative or from your bank. Once you complete the form, return it with a voided check or pre-printed deposit slip to your payroll department.
Requirements
A direct deposit authorization form is a requirement to enroll, cancel or change enrollment information. Most require that you print information using a black ink pen. In addition, the personal information you provide must match the information your bank has on file, so if you gave your bank your legal name, but use a shortened version at work, fill out the account section of the form using your legal name.
Instructions
Fill in your name, most often in order of last name, first name and middle name or initial. Include the bank's name, the account type or types -- such as your checking and savings account -- and indicate how much you want deposited into each account. You may have the option enter this amount as a dollar value or percentage. Next, refer to your voided check and fill in the bank routing number, which is the nine-digit number on the bottom left, and your account number, which is the number on the bottom right, not including the check number. Finish by signing the form.