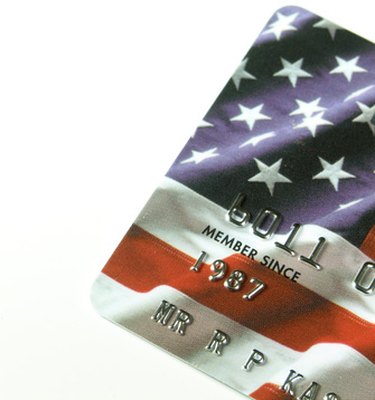 Discover Card is one of the major credit cards used within the United States. Discover Financial Services, which has banking and payment services, is one of the largest credit card suppliers in America, according to its website. To find out the status of your Discover card, you will have to register your credit card on the company's website to obtain information about your account.
Step 1
Go to the Discover Card website to register for a Discover Card account (see Resources). The Discover Card account allows you to check your current card balance, view statements and pay bills online. This way, you will stay current on the status of your card.
Step 2
Click the "Register" button. Type in your Discover card information, which includes your credit card number, expiration date and the three-digit card ID number that is located on the back of your card.
Step 3
Click on the drop-down boxes to select the day and month of your birth. Type in the last two numbers of the year you were born. Type in the last four digits of your social security number and your mother's maiden name. Click "Continue." Follow the prompts to create a user name and password to log in to your new account and to set preferences. You can now check the status of your Discover card.
Tip
The next time you go to the Discover Card website and want to check your status, click on "Log in." Type in your user ID or account number and your password. Click on "Log in." You will then be shown your account balance and other information.