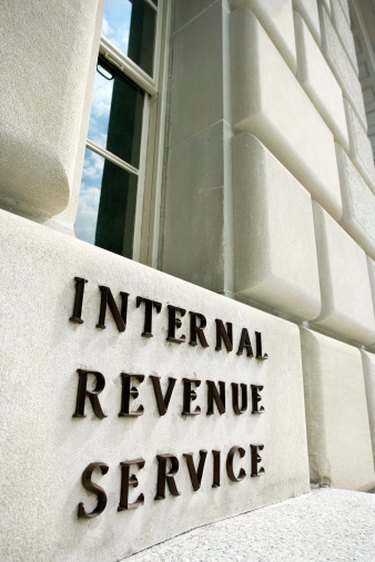 Most taxpayers received an economic stimulus check in 2008 and were not eligible for a tax credit on their 2008 return (filed in 2009), according to the Internal Revenue Service. However, if you did not get a stimulus check in 2008, you might have been eligible for a tax credit in 2009. If you were eligible for a check in 2008 or a refund in 2009, you definitely should have received these by now. The stimulus check or credit was $300 to $600 for individuals, $600 to $1,200 for joint filers and an additional $300 for each eligible child of the household. If you received a partial check in 2008, you may have been eligible for the remaining credit in 2009.
Step 1
Make sure you were eligible for an IRS stimulus refund or tax credit. You must have filed a 2007 or 2008 tax return to receive the stimulus refund, even if you normally are below the income threshold that mandates filing a tax return. You must have had at least $3,000 in qualifying income in a calendar year. All family members listed on your tax return must have valid Social Security numbers, and you must not be a dependent or be eligible to be a dependant on anyone's tax return.
Step 2
Make sure the IRS has your correct address. If you were eligible, the IRS should've mailed you a check in 2008 or credited your tax account in 2009 within eight to 12 weeks of your return being filed. The IRS says it mailed all stimulus checks to the address listed on tax returns. If you moved since filing and didn't receive your check, you should file Form 8822 (Change of Address) with the IRS. You can also call and update your address with the IRS at 866-234-2942.
Step 3
Contact the IRS for further details, if you believe you were eligible for a check or refund and did not receive one. Unfortunately, the IRS' online method of checking the status of your stimulus refund from 2008 or 2009 is no longer available. Therefore, you must call the Rebate Hotline (866-234-2942) or go to a Taxpayer Assistance Center (search by zipcode here: http://www.IRS.gov/localcontacts/index.html).