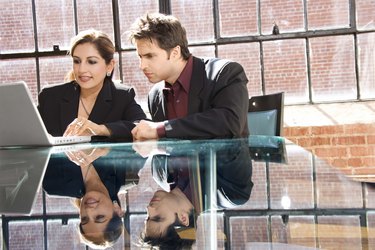 If you're impatient to know how big a tax refund you'll receive from the state of Massachusetts this year, you don't have to wait until the check arrives. You can find out the amount by contacting the state Department of Revenue, either through its website or its taxpayer information line.
Phone
The Department of Revenue taxpayer information numbers are 617-887-6367 and 800-392-6089. To get the information on your refund, you'll have to provide your Social Security number, the amount of the refund you requested and the year you want the refund for.
Online Option
You can inquire about your refund online by registering on the Department of Revenue's WebFile for Income website. To register, you'll need to provide your Social Security number, name, email address and phone number, and then create a user name and password. You'll also need to verify your identity. To do that, you can use the refund or tax-due amount from any Massachusetts income tax return filed in the last four years. If you received a pre-printed tax return from the state this year, you also can use the PIN found on the return. You can access WebFile without the verifying data, but then you can't check your refund status.