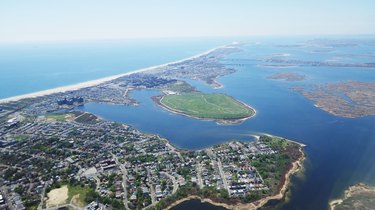 Finding affordable housing in Long Island can mean the difference between enjoying a high standard of living and just getting by. Section 8 housing is one affordable housing option available to people in the area. It can be challenging to be approved for this program and it often involves a long waiting period, so be prepared to be patient as you take all of the required steps during the process.
Section 8 Housing Explained
According to the State of New York, the United States government's Section 8 housing program exists to help certain populations find affordable housing through private landlords. If you fall into one of the following groups, the U.S. Department of Housing and Urban Development asserts that you could qualify for Section 8 housing:
Very low-income
Disabled
Elderly
Although the Section 8 program is a federal program, it is administered locally. This means that income requirements can change from one part of the country to another, in order to account for differences in the cost of living.
Section 8 vs. Low-Income Housing
When people talk about low-income housing, they are typically referring to Section 42 housing, which is substantially different from Section 8 housing. With Section 42 housing, certain apartment buildings are designated as low-income buildings and only people who earn under a certain amount of money are allowed to live in there. In contrast, Section 8 housing recipients are able to use vouchers in apartment buildings that include people within a wide range of income brackets.
Section 8 Housing: Long Island
The demand for Section 8 housing is high in Long Island, so applications are not always open. For instance, the Nassau County Office of Housing opened applications for the waiting list from June 21, 2021, to July 2, 2021. During this time, eligible residents could submit Section 8 application forms online to be placed on the waiting list.
Once the application period closed, only 2,500 applicants were actually chosen via lottery to be placed on the Section 8 waiting list. Once approved and moved into an apartment, the housing office makes voucher payments directly to the landlord and tenants cover the remaining balance.
Section 8 Application and Approval
To apply for Section 8 housing in Long Island, you need to contact one of the following housing offices:
Each of these Section 8 administrators will be able to tell you when applications for the waiting list will be open, as well as give you a general idea of how long the waiting list is once you are placed on it. Be prepared to wait for a year or two once you are on the list.
When you are finally able to fill out your Section 8 application, expect to provide the following forms of documentation for each family member:
Birth certificates
Social Security cards
Photo identification
Pay stubs
Bank account statements
Documentation for other assistance
Child support information
Consider placing all of these documents into a folder in advance of the open application period. These same forms are also helpful in applying for other types of aid or in working with other public housing organizations while you wait for Section 8 approval.
Public Housing Organizations and Programs
Because the waiting list for Section 8 housing can be long, it makes good sense to look into other affordable housing options while you wait for approval. For instance, Options for Community Living, Inc. offers both supportive housing and financial assistance to people who qualify. United Veterans Beacon House offers targeted housing options for veterans and their families, while Concern for Independent Living provides a variety of housing options with a focus on diversity and inclusion.