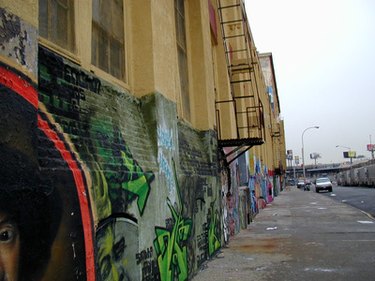 Qualifying for Section 8 in Long Island requires going through the New York City Housing Authority. It is the largest housing authority in the country, because it serves all five boroughs of New York City. Once you have received Section 8 approval through the New York City Housing Authority, officials there can help you find a place to live that accepts the vouchers. Section 8 in Long Island is based on local income limits and housing prices, which change from year to year.
Step 1
Check your income against the individual income limits and the median family income for New York City. This is available on the Department of Housing and Urban Development website (see Resources.) If you make less than 50 percent of the average median income and fall within the maximum income limits for your family size, you will qualify.
Step 2
Go in person to the New York Housing Authority Offices in either the Bronx, Queens or Brooklyn. Ask for a Section 8 application. You can also call any of the offices to have their numbers sent to your. Their names and addresses are available on the NYC Housing Authority Website (see Resources.)
Step 3
Fill out the application. Officials will check your income, run a background check and schedule an interview with you.
Step 4
Attend your interview. You will have to verify the information on your application. Interviews take place at the local borough offices. If you are unable to attend because of a physical impairment, officials will come to meet you.
Step 5
Wait to hear whether you've been accepted. Once you have been accepted, the New York City Housing Authority will help you find a landlord that will accept your Section 8 voucher.