In 2008 and 2009, small businesses recovered capital expenditures through bonus depreciation by taking advantage of a 50-percent write-off of the cost of the adjusted basis of their property that qualified for depreciation. The adjusted basis is usually the cost of the property minus any allowable deduction. The election is automatically made unless a taxpayer opts out of it. The law allowing bonus depreciation, also known as a special depreciation allowance, has not been consistently in effect over the past few years. When the law has been applicable, the amount allowed for depreciation has also fluctuated from 30 to 50 percent. The Job Creation and Worker Assistance Act of 2002 originally introduced this law to try to stimulate business growth after the terrorist attacks of 2001.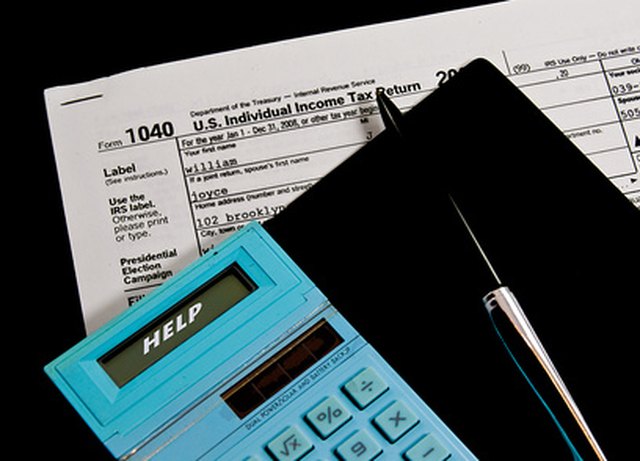 Step
Attach a statement to your timely filed tax return (including extensions) explaining why you are electing not to take this special allowance. One reason a business may elect to do this is in order to increase its credit limitations.
Step
The election can be applied for any or all classes of assets. Therefore, state the class of property for the election (for example, seven-year property); once this is decided, the election has to apply to all of the assets in that particular class. For example, office fixtures and furniture (chairs, desks, files) are seven-year property that you may elect out of bonus depreciation for your business, but you would also have to elect out any communications equipment that you might possess at the time, such as fax machines, since this is also seven-year property.
Step
If you failed to elect not to take bonus depreciation on your original return, there is a remedy. File an amended return within six months of the timely filed original return, without including any extensions for that original return. Attach a statement to the amended return and write at the top, "Filed pursuant to section 301.9100-2."