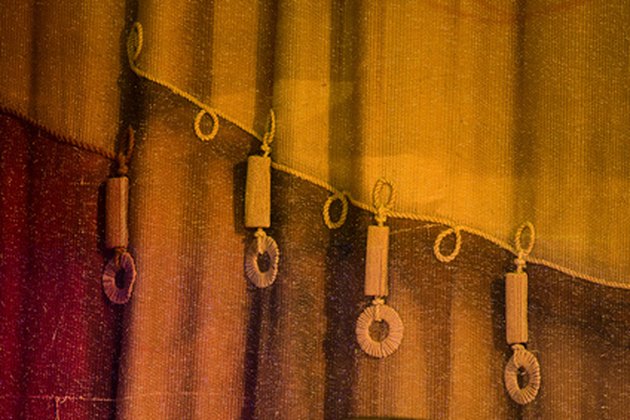 Sound waves travel away from their source in all directions. If they encounter soundproof materials, the sounds stay in the room. If they don't encounter sound absorbing materials, the sounds keep on going outside the room. The process is the same for sounds you are trying to keep out of a room. There must be a soundproof barrier to block sounds from coming into the space. It doesn't have to cost a fortune to soundproof a room. You may already have several of the materials in place to help block sounds.
Step 1
Use upholstered furniture to block sounds. Sofas and upholstered chairs help absorb sound within a room. Place them strategically around the room to absorb sounds you want to block.
Step 2
Hang sound deadening curtains from the windows. If you are trying to block sounds from outside the room, this is a much cheaper alternative than installing soundproof double-paned windows.
Step 3
Put foam soundproofing pads over all the windows. This is more effective than soundproof curtains, but you can no longer easily see out the windows with pads installed. Make your own foam soundproofing pads by cutting sound deadening material to fit the window, or custom order the pads.
Step 4
Add sound deadening fabric to your walls. You can add insulation or an extra layer of drywall for soundproofing, but the fabric is quick, easy and inexpensive to install. Attach it to the wall near the ceiling with staples and near the floor.
Step 5
Cover the floor of the room with carpeting with a pad underneath it. If you have access to the room above, carpet that floor as well. Thick throw are a cheaper alternative to wall-to-wall carpet.
Things You'll Need
Sound deadening curtains

Soundproofing pads

Sound deadening fabric

Staples

Stapler

Carpeting