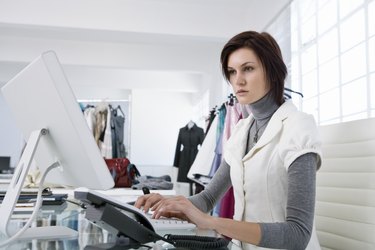 All states require insurance-related businesses to be licensed to sell products and services to the general public. The National Association of Insurance Commissioners sets insurance standards and regulates the industry to protect consumers. After completing an NAIC application, insurance-related businesses receive an NAIC code. Consumers can look up NAIC codes to ensure the insurer they're working with is in fact licensed by the state.
How to Look Up Codes
Insurance company codes are available on individual state websites. To look up an insurance company code, first navigate to the insurance industry section of your state's official website. This may be under your state's department of financial services or department of insurance. Within the insurance section of the website, look for a link regarding insurance company codes. The state website should maintain a list of all state-approved insurance companies and their respective NAIC numbers.