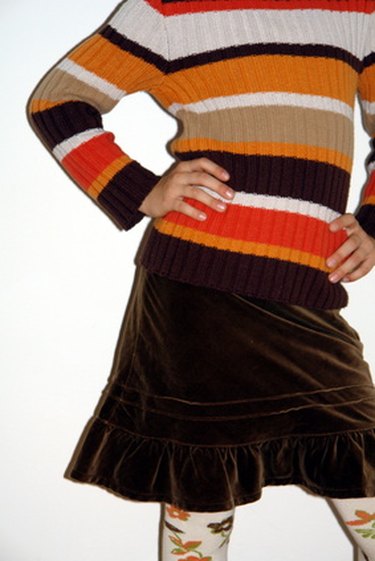 You may not be able to get a refund on that dress you've hardly worn, but you can benefit financially from giving it to charity. That's because charitable contributions of used clothing to nonprofits are tax deductible. However, the value assessed for tax purposes cannot be what was paid originally, but rather the fair market value.
Charitable Contributions
The Internal Revenue Service allows taxpayers to claim itemized deductions for non-cash donations to charities. The agency provides examples of how to value donated items in publications offered on its Web site. These deductions should be itemized on tax returns. It is best to get a receipt from the recipient as proof. For contributions valued at more than $5,000, a professional appraisal should be attached to the tax return.
Fair Market Value
Fair market value is the amount an average buyer would pay for used clothing sold at an online auction, thrift store, second-hand shop, flea market or anywhere else where comparable items are sold. The Salvation Army and Goodwill Industries are among the charities that accept such donations and provide valuation lists for used clothes and other items.
Cash Values
For tax purposes, used clothing in "good condition or better''—as listed by The Salvation Army and Goodwill Industries—is valued as follows: women's dresses, $5-23; handbags, $3-24; hats, $1-10; men's suits, $12-70; pants, $4-12; belts, $3-10; children's coats, $4-24; jeans, $4-14; snowsuits, $6-12, and boots, $3-24.