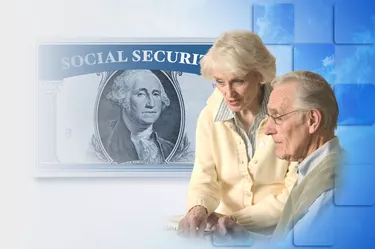 An Individual Taxpayer Identification Number (ITIN) is similar to a Social Security Number issued by the Internal Revenue Service (IRS). It is issued to those who are not qualified for a Social Security Number such as a resident alien so they may file domestic tax returns for income received while in the United States. Misplacing your ITIN means you may be limited in obtaining employment, filing taxes or renting a place to live. Without employment or proper tax filings, you may limit your ability to remain in the United States. Locating it sooner than later is ideal.
Step 1
Locate copies of previous years' tax returns. The ITIN will be located on the first page where a Social Security Number or Tax Identification Number is listed.
Step 2
Contact your existing or previous employer if you have not filed taxes before. Your employer would have requested a W-9 for you to fill out for tax purposes. The W-9 would have the ITIN listed on the top portion next to your name.
Step 3
Call the IRS ITIN Unit and ask how you can find your ITIN if your previous employer doesn't have it. Provide the representative with the requested identification information to help locate the ITIN and resend it to you. You will need your full name as listed with the IRS, the address used on the application, your date of birth and country of origin.
Internal Revenue Service Philadelphia Service Center ITIN Unit P.O. Box 447 Bensalem, PA 19020 (215) 516-4846
Tip
It may take up to six weeks for the IRS to confirm your identity and re-issue your ITIN. Exhaust other options while waiting for this information to come back to expedite your search.