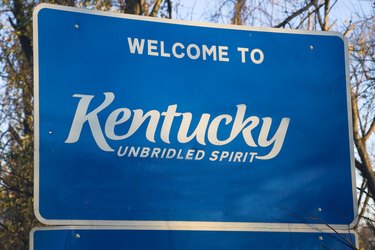 The Kentucky State Homestead Act is a tax provision that gives you an exemption on the value of your primary residence -- up to $36,000 as of 2014. To qualify, you must be either disabled or over 65 years old, and you must live in the property as your primary residence. You use the exemption to lower the value of your residence for property tax purposes. This can lower your tax bill and make it more difficult for your home to be foreclosed on.
Filing for Exemption
To qualify for the exemption, fill out the form entitled "Application for Exemption Under the Homestead Disability Amendment," which is posted on the Kentucky Department of Revenue website. File the form with your county's property valuation administrator and with the Department of Revenue. The department adjusts the homestead exemption amount every two years to account for cost of living increases, as determined by the Department of Labor. Other restrictions for qualifying exist, but they are generally bureaucratic in nature.