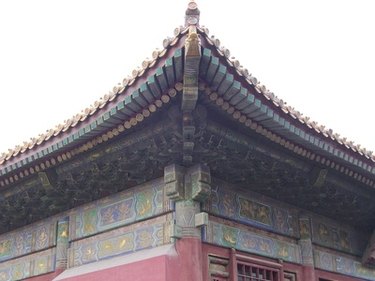 Opening a bank account in China is far less complicated today than it was a decade ago. Today, Chinese banks welcome foreign nationals and make the process of opening a bank account quick and simple. The documentation you must submit is not much different from what you would need in any other country, and the process is usually instantaneous. With the growing number of English-speaking officials in banks, you will also not need to speak much, if any, Chinese or bring a translator.
Step 1
Visit the banks in person or log on to their websites. It is critical that you ask the banks you are considering how many branches they have near you, which of them have ATM machines and what kinds of account fees they charge. The biggest banks with the most extensive branch network in China are: Bank of China, Industrial and Commercial Bank of China, Agricultural Bank of China and China Construction Bank. While the data may be available online, you are likely to obtain more up-to-date information by visiting a nearby branch personally.
Step 2
Present your documentation. As a foreigner, all you need to open an account in China is a valid passport with a current visa. Certain cities in China require a resident's permit, although foreigners will usually not need these. If you have such a permit, bring it with you.
Step 3
Fund your account. You can fund your account with cash or a wire transfer from an international bank account. Since most banks will only allow you to open a Yuan denominated bank account, you will have to exchange any foreign currency you may have into Yuans. The bank's exchange rates may not be the most favorable, so you may get a better rate by completing this step at an exchange office before you arrive at the bank.
Step 4
Arrange to pick up your banking card and deposit booklet. If the bank is unable to present you with an ATM card on the spot, make arrangements to pick it up or have it delivered to you. Keep in mind that fraud and theft are still a problem in certain parts of China. Therefore, it may be best to pick up any important documentation yourself.