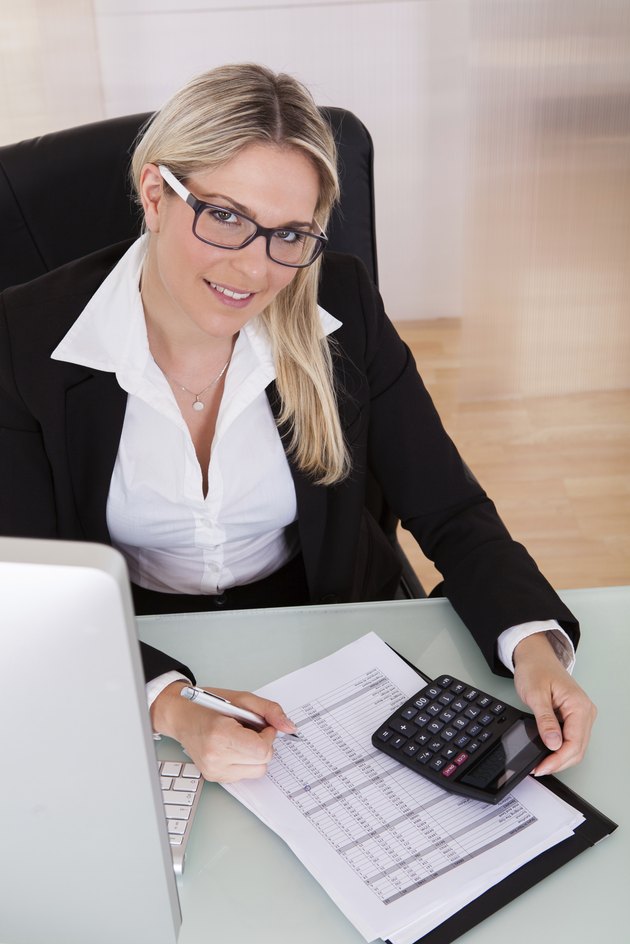 Form 720 is used by businesses that are required to collect federal excise taxes on goods and services provided to customers. These taxes run a wide gamut, from gasoline taxes to fees on coal-based products to surcharges on airline tickets. The Internal Revenue Service requires the return each quarter, setting the filing deadline on the last day of the month immediately following the quarter. Although the list of taxable items is long, good recordkeeping can keep the filing of a 720 relatively painless.
Getting Current
Form 720 is used to report the amount and type of federal excise taxes you've collected from customers, clients and other businesses. In 2014, the 720 was a seven-page form, including a separate payment voucher used when the filer makes a payment. When you prepare this form, have a current instruction booklet handy, as the detailed rules on excise taxes change frequently and you may also need to keep up to date on special calculations.
Listing and Specifying Excise Taxes
Part I of the form itemizes specific taxes, starting with environmental taxes and proceeding through communications and air transportation, fuel, retail, ship passenger, foreign insurance, manufacturers and "other" taxes. The IRS assigns a number to each tax and requires that you report the amount of tax collected during the quarter. For some categories, such as fuel taxes, the form includes the rate that should be applied to the amount of fuel that was sold. Unless this is a one-time 720 filing, you must also complete Schedule A if you have any liability for certain items listed in Part I.
More Taxes and Your Balance
Part II covers other miscellaneous taxes, including health insurance taxes, as well as sporting goods, outboard motors and tanning services. In Part III, calculate total deposits made with the IRS against excise taxes that should have been collected; if there's a balance due, it must be submitted with the form. Overpayments mean you have a credit that can either be refunded by the IRS or applied to the following quarter's return.
Claims and Credits
Schedule C is another essential part of Form 720, allowing you to make any claims against the excise tax liability. These are credits that can be applied to the tax liability under certain conditions, such as diesel fuel used in farming or for public transport. In this section you can also claim one of the many credits allowed for the use of alternative fuels. The total claims are calculated here and then entered on Part III of Form 720.