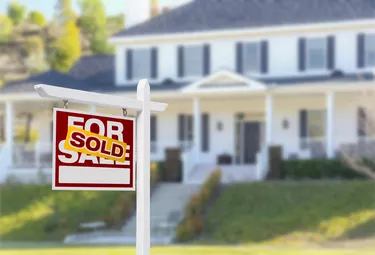 You don't need a real estate agent's help to find information on sold properties. You can find details about recent real estate sales, such as the listing and selling brokers names, the actual sale price and the name of the new owners on your own from a range of sources including:
Real estate websites

Newspaper announcements
Jurisdiction public records -- online and in-person searches
Real Estate Websites
Well-known sites like Realtor.com and Zillow, and many other similar websites, allow you to filter searches by recently sold categories. With a multiple listing service number, or a partial or full property address you can find information about most sold properties, especially if the properties were listed in the MLS and the sales were handled by licensed real estate agents. Real estate websites show details like the name of the listing and selling brokers, the sale price and number of days the house was on the market. This type of information -- pulled from MLS and public records databases -- can be useful if you're considering buying or selling a home in a certain neighborhood.
Newspapers
Some newspapers still publish lists of recently sold homes in the print edition's real estate section. Some print editions, now limited in size and scope, may only publish real estate sections in the weekend and Sunday editions. Although the printed list of sold homes is worth a look, such lists are samplings and are by no means comprehensive. Newspaper-published lists of sold homes include the property address, the sold price and may or may not include the listing and selling broker's information.
The real estate sections of most newspaper online editions provide links to commonly used real estate websites for readers to search listings, including sold homes.
Public Records
Start your public records search on the official website of the jurisdiction -- city, town or county -- where the property is located, if available. You would benefit from searching public records for sold properties that weren't listed in the MLS or that were sold privately, without real estate broker assistance. The information you'll need to search online public jurisdictional records varies slightly from that used to search real estate websites. To search online public records, you'll most likely need one or more pieces of the following information:
The seller's name, typically called the grantor in public records.

The buyer's name, typically called the grantee.

Subdivision name.

Unit number, applicable to condominium and townhouse properties.

Lot number, sometimes -- but not always -- included in MLS listings on real estate websites.
The way online public record databases work varies widely by jurisdiction.
When a jurisdiction doesn't have an online searchable database, visit the courthouse in person. The public records office often is housed in the courthouse, although this varies as well. The public records on-site employee may charge fees for services such as printing and photocopying.