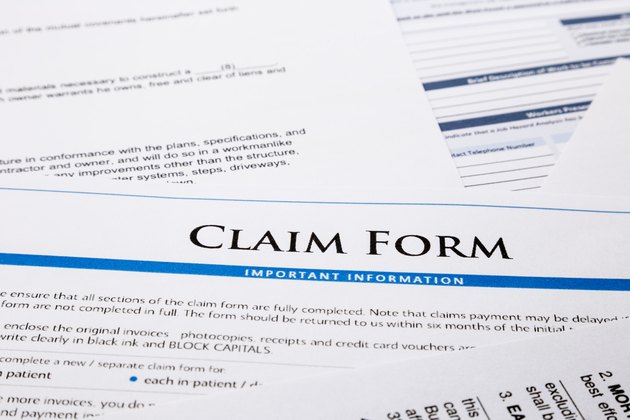 You can contact Social Security by telephone or in person to stop benefit payments when someone dies. In many cases, funeral directors take care of this task for families. It's important to notify the government as soon as possible, according to the Social Security Administration. If payments don't stop in time, you'll have to return the money.
Ask the Funeral Director
Many funeral directors will contact Social Security after a death. If you want your funeral director to take care of this for you, you must provide him with the deceased person's Social Security number.
Make Your Own Report
You can contact Social Security yourself by telephone at 800-772-1213 between 7 a.m. and 7 p.m., Monday through Friday. Use 800-325-0778 if you're hearing impaired.
You can also visit a Social Security office to make your report in person. Find your local office and its hours on the Social Security website's Office Locator. An appointment isn't necessary, but it may reduce your waiting time if you make one. Use one of Social Security's toll-free numbers to make your appointment.
Warning
The Social Security Administration doesn't take death reports online.
Returning Benefits
Social Security benefits for each month are paid out in the following month. For example, the January benefit arrives in February. You must return any benefits for the period of time after your relative's date of death. Return the check by mail if payment comes by check, using the return address on the envelope. If the benefit is deposited directly into the deceased's bank account, ask the bank or credit union to return it to Social Security.
Getting Survivor Benefits
Some survivors qualify for monthly benefits from Social Security when the deceased's benefits end. For example, a widow or widower over age 60, or over 50 and disabled, usually qualifies for benefits. In some cases, other relatives may also qualify, including children who are still in elementary or high school and disabled children up to age 22. Some divorced spouses and some dependent parents of the deceased may qualify. The surviving spouse also normally receives a one-time death benefit of $255 as of 2015. This benefit may go to a child of the deceased if there's no surviving spouse.
Tip
When you contact Social Security to report a death, you can inquire about survivor benefits at the same time. You can't apply for survivor benefits online.