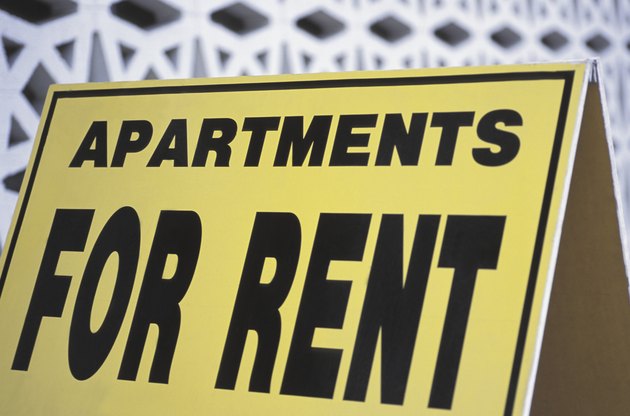 One aspect of owning a rental property is keeping track of the expenses and income associated with the business. Proper accounting and organization makes it easier to keep track of the financial performance of each property. Accounting will reveal if you are making or losing money on your properties. Thorough records also help an investor maximize his tax deductions, said Robert D. Lattas, a Chicago-based real estate and tax attorney.
Income
Rental property owners must account for all income stemming from their investment. The income associated with rental properties is the monthly rent collected. Landlords must keep a record of each rent payment check or direct deposit received.
Expenses
Rental properties can incur a number of expenses, both tax-deductible and non-tax-deductible. Investors must account for expenses such as repairs, mortgage payments and property insurance. The rental property expenses are subtracted from the income to calculate the property's before-tax cash flow, or profit.
Cash on Cash Return
Cash on cash return is the ratio of the before-tax cash flow to the cash investment. It shows an investor what percentage of his initial cash investment he's getting back each year. An investor first adds the cost of purchasing a property by adding the down payment, closing costs and the renovation costs to prepare the property to rent. Each of these figures when added together represents the total amount of cash the rental property owner has invested. The investor then divides the before-tax cash flow by the cost of purchasing the property to calculate the cash on cash return percentage.
Depreciation
Rental property owners have to take into account depreciation, which is the physical wear and tear, on their buildings each year to claim it as a tax deduction. The depreciation is calculated by subtracting the value of the land from the purchase price of the building. This figure is then divided by the length of depreciation, which is 27.5 years in the United States.
Software
Accounting software helps rental property owners keep track of their real estate investments. These programs include fields to fill out income, expenses and depreciation for each property. This allows investors to calculate and their gains and losses. Some of the more well-known software programs used for rental property accounting include Quicken and Microsoft Money. These programs are available through online downloads or on CD.