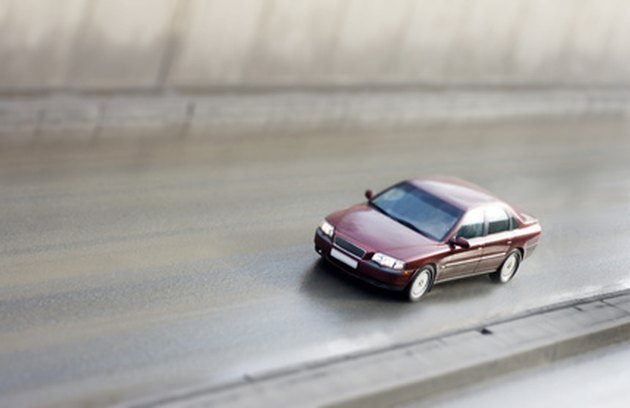 Mileage can be used as a tax deduction for taxpayers that choose not to deduct the operating expenses required for their vehicle during the tax year. Mileage rates change yearly and are different for each type of business you conduct, such as miles driven for charity, work and medical reasons. The Internal Revenue Service (IRS) requires taxpayers keep adequate records proving the mileage driven for each sort of mileage allowance. Mileage is only deductible for self-employed taxpayers or taxpayers who itemize deductions.
Step 1
Determine the miles you drove during the tax year for each type of mileage expense you are allowed to deduct: business, medical and charitable.
Step 2
Calculate the number of miles driven for each type of expense and multiply your mileage by the current standard rate. As of 2012, standard mileage rates for business miles driven are $.55.5 per mile, $.23 per mile for medical or moving reasons and $.14 per mile for charitable service. For 2013, the rates are $.56.5 for business mileage, $.24 for medical or moving purposes and $.14 for charitable mileage.
Step 3
Enter the amounts of your medical, charitable and business mileage expenses on Schedule A. Medical mileage is entered on line 1 of Schedule A and charitable mileage expenses on line 16. Miles driven for your job are entered on line 21 of Schedule A.
Step 4
Enter your business mileage if you are self-employed on line 9 of Schedule C or line 5 of Schedule C-EZ.