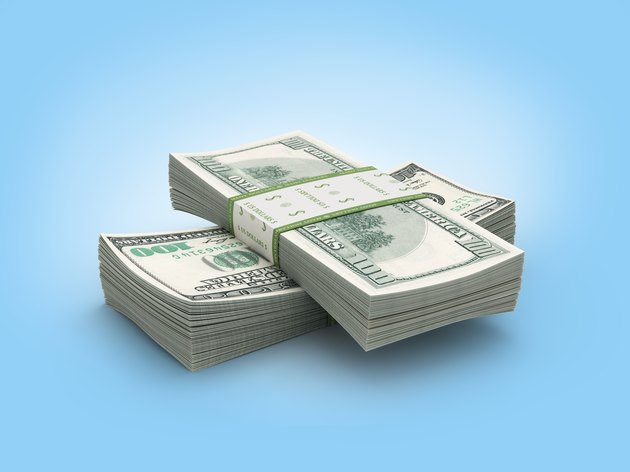 Joint accounts can be established for any two people, as long as the documentation required by the financial institution is submitted. Maintenance requirements -- including minimum balances, monthly fees and account activity -- vary between banks. Joint accounts can be set up for different uses or directed to specific beneficiaries upon the death of both tenants. These arrangements generally are made between the tenants and rely on a high degree of trust due to the equal ownership and unrestricted access granted to each person on a joint account.
Opening a Joint Account
The process for opening a joint account varies between banks, but usually requires the completion of an application with the name, birth date, address, a phone number and a Social Security number or ITIN for each person on the account. A valid ID for each person usually is required as well. Each financial institution sets its own policies regarding the process of opening a joint accounts. For example, Wells Fargo allows for accounts to be open at a branch, online or by phone. Policies also vary regarding changing individually owned accounts to joint accounts. Call your bank to see if this type of conversion can be done online, at a branch office or requires a new account to be opened.
Shared Accounts
Joint accounts can be set up to allow both account holders to share expenses and provide access to deposited funds. These types of accounts commonly are set up by married and unmarried couples to be used for everyday expenses, paying bills and entertainment. Shared accounts also can be established by those wishing to keep some of their assets outside of family trusts or other estate planning vehicles, as ownership of a joint account automatically transfers to the surviving tenant upon the death of the first tenant.
Elder Care
Joint accounts can be established by a family member or caregiver with an elderly or disabled person. These accounts usually are funded with the elder's money to provide the joint tenant a means of paying medical bills, buying groceries and covering regular expenses. While this type of arrangement can provide convenience, it's accompanied by a risk that the money in the account may be misappropriated, especially if the elderly tenant becomes incapacitated. A second issue with this type of arrangement is that the money in the account will pass to the surviving tenant, which may not follow the wishes of the decedent.
Payable on Death
A joint account set up with a payable on death beneficiary automatically will transfer to the surviving tenant. The beneficiary named in the payable on death addendum takes possession of the account after the death of the last tenant. Both transfers can be facilitated outside of the probate process. The addendum does not add any restrictions to a joint account. After the death of the first tenant, the survivor can empty the account, transfer gifts and remove or change the beneficiary.