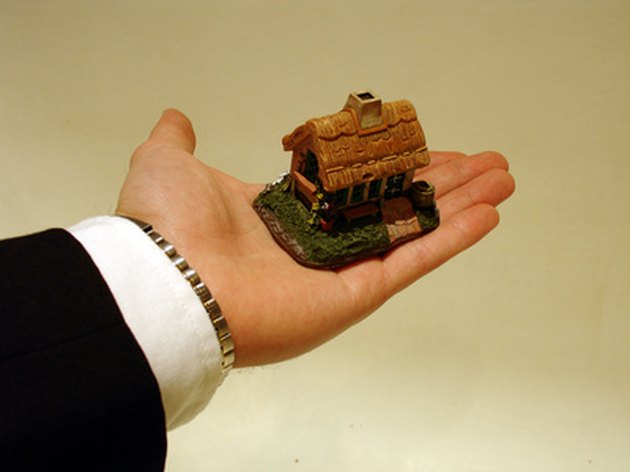 Because real estate is a high stakes investment, buyers and sellers want to know they are working with the best agents from the best companies. Third-party companies like J.D. Power and Associates and the Consumer's Choice Initiative highlight these top companies with annual awards. Hundreds of companies across the United States serve the real estate market, but only a handful consistently receive top marks for service.
Weichert Realtors
Started in 1969, Weichert Realtors continues to serve the needs of buyers and sellers in both residential and commercial real estate. Weichert employs over 18,000 sales associates in 34 states, according to their website. Weichert also has its own division of mortgage brokers and title agents, giving buyers and sellers a full-service experience. Weichert has earned several top awards for real estate companies, including several Awards of Excellence from Leading RE, a worldwide network of independent real estate firms. Weichert is one of Leading RE's 600 members.
Weichert Realtors Corporate Headquarters 1625 Route 10 East Morris Plains, NJ 07950 800-872-7653 weichert.com
RE/MAX
Founded in 1973 in Denver, RE/MAX now employs more than 96,000 sales agents in franchise offices internationally, according to the RE/MAX website. Operating both residential and commercial segments for buyers and sellers, RE/MAX also runs RE/MAX University to help train and educate agents. RE/MAX consistently ranks in Entrepreneur Magazine's Top Franchise Lists and also claims to outsell everyone.
RE/MAX International Inc. 5075 S. Syracuse St. Denver, CO 80237 303-770-5531 remax.com
Prudential Real Estate
Known more for its financial services, Prudential also boasts a large, award-winning real estate and relocation division. According to their website, they operate more than 1,900 real estate offices and employ some 62,000 sales agents in every state, plus Canada and Mexico. Buyers and sellers can utilize Prudential's online search tools, real estate resources and large network of offices and agents. Prudential offices continue to earn such awards as the Consumer Choice Awards for Business Excellence and Realtor.com Marketing Excellence.
Prudential Real Estate 751 Broad St. Newark, NJ 07102 800-346-3778 prudential.com
Coldwell Banker
Known as the oldest real estate company in the U.S., Coldwell Banker was established in 1906 and now employs over 97,000 sales associates in 3,000 offices worldwide, according to the Coldwell Banker website. Its agents work in 49 countries and in 2008 had sales volume of more than $225 billion. Along with residential and commercial services, Coldwell Banker also has a mortgage department that helps buyers with financing. Coldwell Banker has earned several J.D. Power and Associate Awards, along with several Forbes awards.
Coldwell Banker 1 Campus Dr. Parsippany, NJ 07054 937-429-4500 coldwellbanker.com