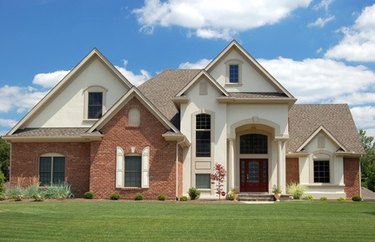 A 1031 is also known as a "like-kind" exchange and is an Internal Revenue Service-approved method for deferring taxes on the sale of an investment property. Essentially, a 1031 exchange transfers the proceeds of an investment property sale to the purchase of a new investment property. 1031 exchanges are frequently quite useful to real estate investors. When done properly, 1031 exchanges delay tax payments and keep untaxed capital gains or profit working for investors as they move from one real estate investment to another.
1031 and the U.S. Code
The term "1031 exchange" results from tax laws, specifically the Internal Revenue Code Title 26,1031. The relevant IRC addressing 1031 exchanges states that no gain or loss shall be recognized on the exchange of property as long as it is held for productive use. The intent of Title 26, 1031 is to allow people dealing with tangible, real, useful property to defer taxation on gains. Title 26, 1031 also specifically excludes non-real property assets such as stocks, bonds and other securities.
1031 Exchange Mechanism
A 1031 exchange actually involves more than one transaction. In a 1031 exchange, the sale of one property cannot take place without the purchase of another. The two properties involved in a 1031 exchange must be merged into one transaction that collectively becomes the exchange. Because of the complexity underlying a 1031 exchange, real estate investors should utilize qualified only qualified intermediaries to assist them.
1031 Qualified Intermediaries
Qualified Intermediaries, or QI, are IRS-recognized objective third parties approved to handle the complex exchange of property ownership. Retained by the real estate investor seeking a 1031 exchange, QIs manage the movement of ownership of the relinquished and acquired properties between the taxpayer or real estate investor and the buyer and seller, respectively, of the two properties involved in the exchange. Be careful when using QIs, though, because the fees they charge may sometimes exceed the tax benefits of a 1031 exchange.
Restrictions on 1031 Exchanges
In 1031 exchanges, all equity must be reinvested from the first property to the second or else the uninvested portion will be taxed. The property must also be "like kind," meaning it's real property for productive use. 1031 exchanges also require taxpayers to identify their second properties within 45 days from the date of selling their relinquished properties. 1031 taxpayers must also acquire their identified second properties within 180 days after relinquishing their first properties or before their taxes are due, whichever date comes first.
Deferral of Tax Payments
"Deferral" is a delay in a tax payment, which is the ultimate goal of the 1031 exchange, though tax avoidance isn't allowed. Unless the taxpayer continuously engages in 1031 exchanges the tax on gains from each property will eventually come due. Deferring tax payments has advantages, since the funds that would otherwise go into tax payments can work for the investor. When taking the gains out of 1031-specified properties by selling final identified properties, taxpayers must also pay any taxes due on all gains.