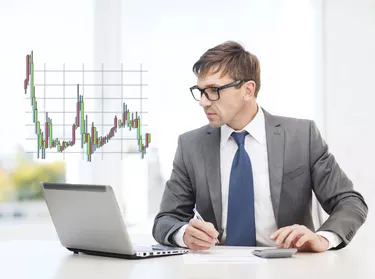 Currency graphs or charts, also called forex charts, track the relationship between two types of currency over time. These are useful because, of course, understanding the interrelationship of currencies is complicated. Rarely are currencies based on the value of a common commodity like gold, as was the case in the past. As such, it can be challenging to understand and compare currencies. A currency rates chart can help you to understand major currency pairs.
How To Understand Exchange Rates
Simply put, an exchange rate compares the value of one type of currency to another. One United States dollar is not worth the same amount as one Japanese yen. The reason is that each is based on different things.
Decades ago, the U.S. dollar and most other currencies were backed by gold and other valuable commodities. Now, the currency industry is more complicated and nuanced. Still, the value of most currencies is based on the soundness of the government issuing them and the sturdiness of that nation's economy.
As such, when you're comparing the value of two countries' currencies, you're comparing their governments and economies. Another essential consideration is that every country measures its currency differently. A U.S. dollar will likely never be equivalent to a Japanese yen, but that's not because dollars inherently have more value. It's because the U.S. and Japan set the base amount of their currency differently.
How To Read Forex Currency Graphs
Forex charts are most commonly used in currency trading for business purposes. They're usually in the form of line charts and bar graphs. When reading a forex chart, you should pay attention to the time period shown on the bottom of the chart, explain the writers at My Forex Chart. If you're viewing a chart online, you can typically adjust the time frame to view the relationship between two currencies over 24 hours, one week, one month, one year or anything in between.
To compare two entities, like two currencies, you need to rely on a common element. Forex charts usually use one of the two currencies' prices and then compare the other to it. Say, for example, you want to know the Euro's value compared to that of the U.S. dollar. On a currency chart, the colored bars will represent the US dollar. The chart will also show amounts in U.S. dollars along its vertical side (the Y-axis). There will be another colored bar next to it on the Y-axis, indicating the value of the Euro. Both numbers will fluctuate over time, say the writers at Skrill, which can help you see how their values have changed and consider any patterns.
These bars represent a range where the top value of the bar is the highest-traded value during the given period of time (an hour, a week and so on) and the lowest point on the bar will be the lowest-traded value for that period. Therefore, forex charts are valuable tools for seeing a change in currencies over time.
What About While You're Traveling?
If you're traveling internationally and dealing with exchanging currency, you don't necessarily need to continually refer to forex charts throughout your trip. You can look at one ahead of time, though, to get an idea of what to expect regarding the value of your money during your trip.
Usually, you can do an internet search for a currency's exchange rate, and there are also applications you can download on a smartphone. That way, when you're in Japan, you know that ​$1​ U.S. is equivalent to about ​114 yen​, or when you're in Germany, you know ​$10​ U.S. is the same as ​8.78 Euro​ (these values are accurate as of November ​2021​).