Green Dot is a company that offers prepaid Visa and MasterCard debit cards. Prepaid debit cards are a convenient option for people who are unable to obtain traditional debit cards associated with their checking accounts. Unlike gift cards, the debit cards are personalized with your name and subject to identity verification to provide more security. Like any other debit card, your spending is limited to what is in the account. You can check the balance of your Green Dot card using your phone or on the Internet.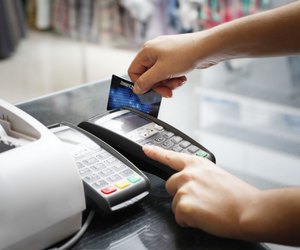 credit: klaptoman/iStock/Getty Images
Methods for Checking the Balance
According to Green Dot, the fastest way to check your account balance is via your mobile device. Before you can use the service, you must register your phone number with Green Dot by visiting GreenDot.com. After your mobile number is on your account, you can send a text message with the word "Bal" followed by the last four digits of your Green Dot card number to 43411. You will receive a reply text message with your current account balance. You can also view the card balance and recent activity by logging into your account online. If you prefer to call, you can dial 866-795-7597 for customer service.