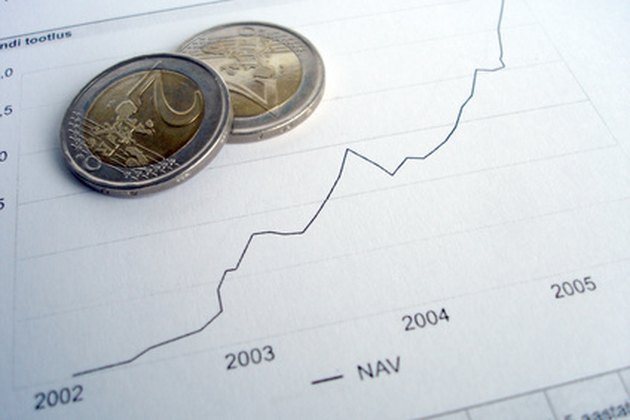 Although military members traditionally earn lower incomes than their civilian counterparts, it doesn't exclude them from opportunities to save for the future. The military does not offer a 401k. Instead, it has a special savings program called the Thrift Savings Plan that works essentially the same way.
Features
The TSP has many of the same functions as a 401k, such as employer matching and automatic, pretax payroll deductions. TSP contribution earnings are also non-taxable. Military members who retire or separate and then enter Federal service can automatically roll over TSP contributions. Withdrawal without penalty can happen at 65 1/2 years of age.
Contributions
Military members can contribute 1 percent to 100 percent of their income, according to the TSP.gov website. However, contribution limits change every year per the internal revenue code. The 2010 limit is $16,500. The U.S. government will match dollar-for-dollar the first 3 percent of the member's contributions. For the next 2 percent of contributions, the government will match 50 cents per dollar. Contributions to traditional 401k plans begun prior to military service can be made.
L Funds
Lifecycle (L) funds are a type of TSP investment fund. L funds target investments among all the TSP fund types that may have the most advantageous maturity at a target date. This allows military members to invest according to their planned withdrawal date, which is typically at the retirement age. For example, there are L funds for 2010, 2020, 2030 and 2040. A 35-year-old military member in 2010 might consider investing heavily in an L2040 fund.
Government Securities
The G fund is a government securities fund that offers small returns but is guaranteed to never go negative. However, the low risk also means traditionally low returns. The G fund earns returns from Treasury securities issued specially to the TSP. Interest rates reset every month.
Other Individual Funds
Several individual funds are available with the TSP as well. F funds are a fixed-income investments based on the Barclays Capital U.S. Aggregate. The C fund represents the Common Stock Funds according to the Standard and Poor's 500 index. Small Capitalization Stocks (S fund) tracks small-to-medium stocks not in the C fund, while the International Stock Index Investment (I fund) is made of stocks in the Morgan Stanley Capital International Index.