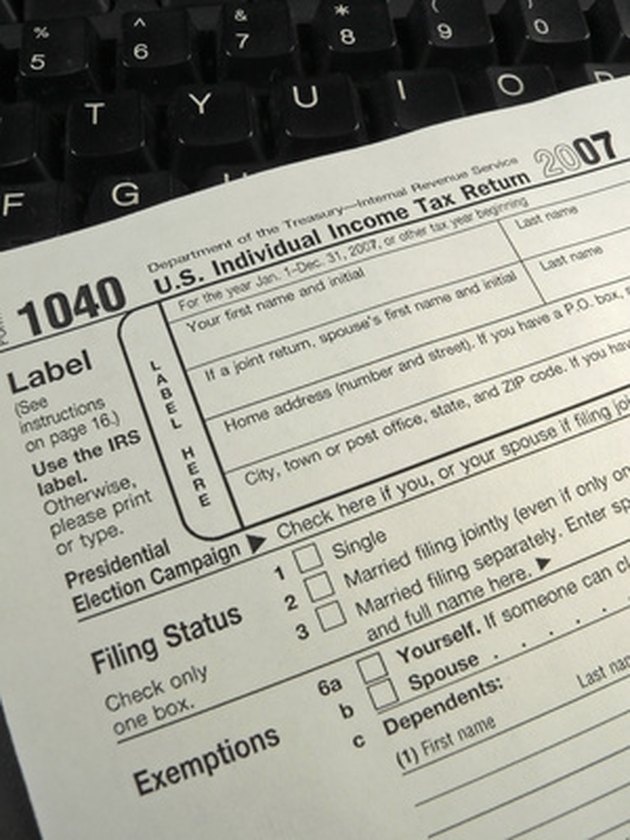 Tax forms are available by mail and can be ordered free of charge through the IRS website. Not all tax forms are available online and quantities tend to be limited, so order the forms early in the year to get them in time. You receive two copies of any form that you order and one copy of any publication.
Step 1
Go to the Internal Revenue Service (IRS) website (see Resource Section). Click on "Forms and Publications" to go to the Forms and Publications Resource page.
Step 2
Click on "Forms and Publications by U.S. Mail" under the "Order" section. Use the Search box to find the exact form you are looking for. Alternately, click on "Online Ordering for Information Returns and Employer Returns" to see a list of forms that you can order online.
Step 3
Select the forms you want to order, enter the quantities needed, and click "Add to Cart." Verify the shopping cart summary and click "Checkout."
Step 4
Enter your shipping address and review your order that appears on the following page. Click "Confirm" to place your order. The time frame for processing and delivery of your tax forms is seven to 15 business days.