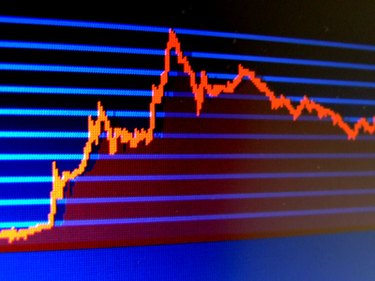 Price-weight and value-weight indices are two ways to value a collection of related companies. The computation of index prices and movements are quite different for the two types of indices.
Market Index
A market index is a basket of stocks that represent a certain portion or sector of the stock market.
Price Weight Index
A price weight index assigns weight in an index in proportion to the stock price of the underlying companies. For example, a stock with a $100 share price will have 10 times the effect on the index as a company with a $10 share price.
Value Weight Index
In a value-weight index, each company's market capitalization determines its weight in an index, regardless of share price. Thus, a $100 billion company in a value-weight index carries 10 times the weight of a $10 billion company.
Examples
The Dow Jones Industrial Average is an example of a price-weight index, while the Nasdaq stock market index is a value-weight index.
Trading Effects
In a value-weight index, larger companies account for the bulk of moves in an index. In a price-weight index, small companies can have more effect.