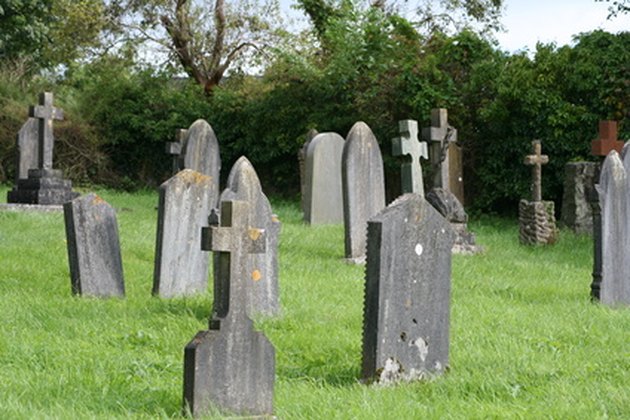 Like any piece of real estate, cemetery plots tend to gain value over time. Many people who possess cemetery plots bought them many years ago, never expecting them to gain much value, or had them passed down without any intention of using them. For these people, selling their cemetery plot is a viable option to make money as well as get the property off their hands. Selling a cemetery plot can be done privately on your own, without the use of outside companies or agents.
Step 1
Gather all of the information about your plot. Plot size, location, and cemetery are all things a potential buyer is going to want to know, so make sure you have all of the information to make a proper listing.
Step 2
Find out the value of your plot. You can obtain this information from the cemetery.
Step 3
Gather the necessary paperwork. You can call your cemetery to give them a notice of intent to sell and they will send you all of the change of ownership forms.
Step 4
Creating a listing for your plot in the classified ads or on one of the many online cemetery plot registries like www.thecemeteryregistry.com. Once you have found a buyer, simply fill out the paperwork and send it back to the cemetery.