Penny stocks are securities that sell for less than a dollar a share on electronic exchanges such as the OTC Bulletin Board. Although the inexpensive share prices may seem attractive, these are typically risky and volatile investments in smaller and start-up companies. Because they occupy a rather obscure corner of the financial markets, with little if any coverage from analysts, they are also subject to price manipulation. If you want to dive in, however, an individual trading account on E Trade is one way to go.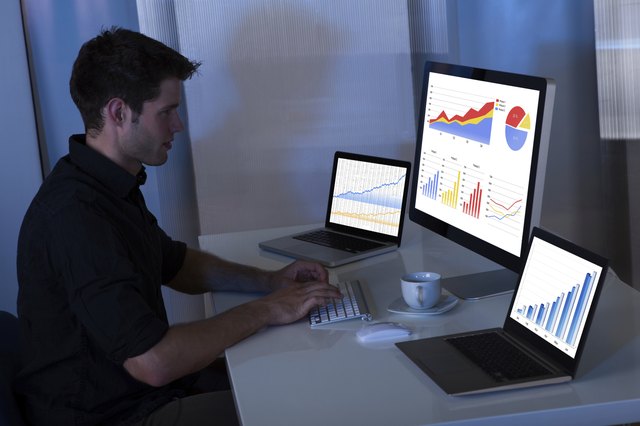 credit: AndreyPopov/iStock/Getty Images
Opening an Account
Open an account online or via a paper application. You will need to give your name and contact information, as well as your Social Security Number, date of birth, employer name and address, and a bank account routing number for deposits and withdrawals. E Trade requires an initial deposit of $500 within 60 days of opening an account. You fund the account directly from your bank, and the site will allow you to practice trade on its platform if you need time to get the hang of it.
Do Diligence
Research your investments. Click on the "Research" tab at the top of the E Trade home page, enter the ticker symbol and check the company financials and the daily market price. E Trade provides a fairly robust set of stats and opinions on individual stocks, although professional opinion on a penny stock issue may be thin or nonexistent. When you're ready, go to your portfolio page, click on Orders, and enter the number of shares you're buying (or selling). The screen will calculate your total cost including commission. Once you've confirmed everything, hit the execute button, and the order should fill.