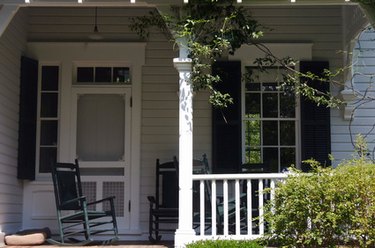 Bad credit can make it difficult for individuals to attain mortgages--particularly since lenders started tightening their lending standards after the industry collapsed in 2008. Bad credit doesn't destine individuals to a life of renting, however. By taking steps to improve credit scores and save money for a sizeable downpayment, individuals can get approved for a mortgage to finance a manufactured home.
Step 1
Order a copy of your credit report so that you can check it for inaccuracies and create a plan for improving your score. Paying down high credit card balances, paying your bills on time each month and reducing loan balances will all have a positive impact on your credit score. If there are errors on your credit report, file a dispute with the credit reporting agency to have the information removed.
Step 2
Determine how much money you can afford to spend on a manufactured home so that you can begin saving for a downpayment. Online calculators, such as those found at BankRate.com and MortgageCalculator.org will help you determine how much money you can realistically afford to spend on a home based on your household income and debts.
Step 3
Review the Federal Housing Administration (FHA)'s mortgage insurance guidelines to see if you qualify for a federal lending program. The FHA offers individuals with less than perfect credit the ability to qualify for a low interest mortgage on a manufactured home by insuring the loan. Individuals with credit scores less than 580 must have at least a 10 percent downpayment to qualify.
Step 4
Look for home buying programs in your state at hud.gov/buying/localbuying.cfm. This resource on the Housing and Urban Development website helps connect homebuyers with local assistance programs.