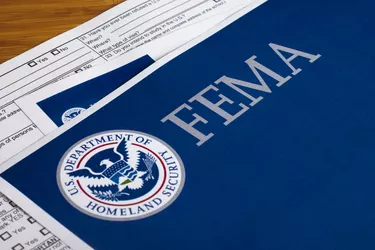 As you shop around for a low-cost camper or trailer, you may come across FEMA trailers for sale in your search. While these campers and trailers were once part of FEMA's emergency housing program, their usefulness is prolonged after their retirement from the program by being auctioned off to the public.
What Are FEMA Campers and Trailers?
In the wake of natural disasters, the Federal Emergency Management Agency (FEMA) offers temporary housing options for survivors whose homes have been rendered uninhabitable by the event.
FEMA partners with local and state governments as a part of their Direct Temporary Housing Assistance program to organize and provide travel trailers to eligible applicants within the affected counties. These trailers are fully licensed, temporary accommodations that are small enough to be towed by a light-duty truck. They are equipped with wheels or a jacking system that is attached to the site via quick disconnect-type utilities.
Finding a FEMA Trailer for Sale
In the years following a natural disaster, after which FEMA had shipped thousands of manufactured homes and campers to affected areas, the demand for FEMA campers and trailers lessens as residents can find more long-term housing.
WJHG News writes that in 2019, two years after Hurricane Harvey hit Texas, thousands of manufactured homes were stored at the Hearne Municipal Airport. With the decreasing demand for the trailers and with FEMA's contract with Hearne Municipal Airport expiring, FEMA began to auction off surplus trailers.
FEMA put out a statement at the time in which they revealed that their staging areas were filling up as they received new manufactured homes from factories, while previously owned units naturally deteriorated over time. FEMA auctions off their used units at a discounted rate to accommodate the influx of new manufactured homes instead of refurbishing old homes
If possible, always jump at the opportunity to visit the trailer or camper before placing a bid. Some trailers might be in such disrepair that they are not worth the money. Also, keep in mind that many trailers, campers and manufactured homes may have levels of formaldehyde present. This is common, since there are currently no government regulations on the use of formaldehyde in building materials.
Furthermore, although FEMA currently tests and verifies mobile homes' formaldehyde levels before utilizing them as temporary housing, the CDC writes that this lack of regulation also means that while levels can be tested, there's no set number for "high" and "low" levels.
Where to Find FEMA Trailers for Sale
The first place you may look for used FEMA campers for sale is the General Services Administration (GSA) Auction site. GSA Auctions is home to federal government surplus equipment. You will find a wide range of equipment being auctioned off, from office equipment to boats and fire trucks in addition to FEMA campers and trailers for sale.
GovDeals is another site you may visit during your search for FEMA campers and trailers. GovDeals is an online auction site similar to GSA and auctions off government surplus from agriculture equipment to construction cranes. When available, FEMA campers and trailers are listed as well.
You can also monitor state and local government auctions for FEMA campers for sale. However, remember that FEMA camper and trailer auctions aren't a constant occurrence, and FEMA will only initiate them when they need to. To find the best deal on a FEMA camper or trailer for sale, you may have to keep a close eye on the market.