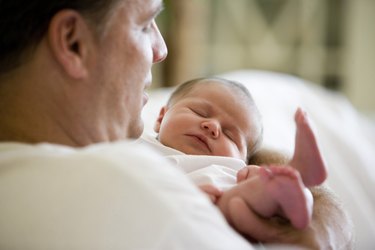 Most group and private health insurance plans only accept new applications and allow existing members to change or cancel their insurance during the annual open enrollment period. However, Health Insurance Portability and Accounting Act requirements state that insurers must allow exceptions to this rule for qualifying life events, and states have the option to expand special enrollment laws even further.
Change of Life Event Basics
A change of life event is a specific circumstance that alters your life or a family member's life. In some cases, the change is made voluntarily, while other changes are involuntary. The goal of allowing you to enroll, change or cancel a health insurance plan under special circumstances is to protect your legal rights and to make sure the plan meets, or continues to meet, your needs.
Job-related Events
A qualifying job-related change of life event can be one that either causes you to gain or lose eligibility. Common qualifying events include losing eligibility for health insurance coverage because you quit working or changed employers, or because your employer reduced your hours or changed your employment status. Exhausting the eligibility period for keeping an ex-employers group insurance under COBRA -- the Consolidated Omnibus Budget Reconciliation Act -- is another qualifying event. For a student, losing student health coverage upon graduation also qualifies.
Family-related Events
Qualifying family events usually relate to your marital status or family size. These include getting married, legally separated, divorced or suffering the death of aspouse. The birth, adoption or death of a child also qualifies. For young adults, losing dependent status by aging off a parent's health plan at 26 years of age is a qualifying life event. For both adults and children, losing or gaining eligibility for coverage under Medicare, Medicaid or Children's Health Insurance Program triggers a special enrollment period.
Special Situations
Some life events apply only to the health insurance Marketplace and not to group health insurance plans. These include an increase or reduction in your income that changes your eligibility for subsidies, or a change in your status from an immigrant to a U.S. citizen. In addition, missing the open enrollment period because of an exceptional circumstance, such as a serious medical condition or a natural disaster in your area that prevented you from enrolling, will trigger a special enrollment period.