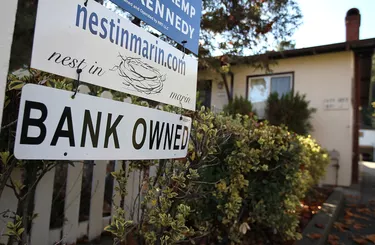 Thousands of houses become available every day. The key is to know which banks own which properties instead of searching for different ways to find bank owned properties. Most banks hold the titles and deeds to real estate and property but there are also other institutions that hold the property and deed records.
Step 1
Grab your local phone book and a notepad, and look up your county's registry of deeds local office and call and ask the clerk for the address to their main office where the house deeds are kept. Most registry of deeds offices are in the county courthouse or near the courthouse.
Step 2
Write down the address of the property that you want to find out which bank owns and go to your local registry of deeds office. The registry of deeds office is a public office so all of the documents are public records and accessible.
Step 3
Look through the deeds by the address of the property that you are researching and when you find the deed, the deed should contain the homeowner's name and all basic property information that will also include the bank that owns the property.
Step 4
Write down all the necessary information that you will need, including the bank name and you will now be able to go to the proper bank about the property.
Tip
The registry of deeds is a public office with public records that is open to the public. You can also make copies of the deeds.
Warning
Be sure to write down the correct property address so when you look up the property, you will have the correct property information.
Things You'll Need
Property address

Phone book

Notepad

Phone