Federal law requires that any bank that makes a loan secured by a building in a government-designated flood hazard area must require the owner of the property to obtain and maintain a flood insurance policy. However, if you believe that your home does not lie in a flood plain and the flood insurance you are being required to carry is unnecessary, it is possible to fight the requirement and save yourself a significant amount of money on insurance.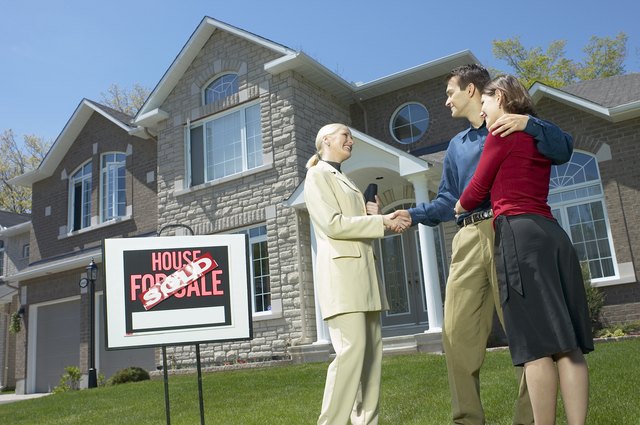 credit: Hemera Technologies/AbleStock.com/Getty Images
Step
Contact your bank within 45 days of receiving notice that your property is in a flood plain. Explain that you wish to dispute the flood determination and the requirement to obtain insurance. You and your bank may jointly submit a request to FEMA called a Letter of Determination Review (LODR) that will cause the government agency to review the flood zone determination and either affirm or reject the original decision.
Step
Hire a surveyor and obtain an elevation certificate in the event that your bank refuses to submit an LODR or your LODR is rejected by FEMA. An elevation certificate will show whether or not your home or other building is built above the flood zone.
Step
Submit your elevation certificate and FEMA form MT-1, the application for a Letter of Map Amendment (LOMA) to FEMA. An LOMA is different from an LODR in that if it is accepted, FEMA will change its existing flood map to indicate that your building is not in a flood zone. This would eliminate the bank's obligation to require flood insurance.
Step
Wait for FEMA to make a determination regarding your LOMA application. You will still be required to carry flood insurance while a decision is made. According to FEMA, they will issue a decision within 30 to 60 days.
Step
Notify your bank when you receive a determination from FEMA indicating that your property is not in a flood zone. The bank will likely remove the requirement for flood insurance from your loan.