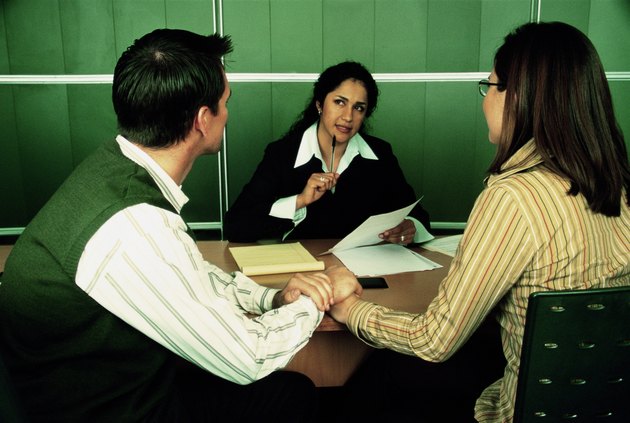 Many companies offer their employees the opportunity to participate in an employee stock ownership plan, or ESOP. Generally, ESOP participants pay a portion of the cost of a share of stock or are granted the stock shares at no cost. However, this is different from a "stock option" plan. When an employee is ready to leave the company, it is important to go through the proper stock liquidation steps.
Step 1
Look at your most recent ESOP Individual Benefit Statement and review your current share holding. Consult with your most recent company financial statement to find the share value. Some companies provide a separate statement just for the ESOP, where the fair value of the stock shares is determined by an independent firm.
Step 2
Once you know what you expect to receive from selling your shares, consult your Summary Plan Description (SPD) and, if available, employee ESOP handbook. These documents will discuss who you need to contact to sell your ESOP shares. If this is not available, contact your company's human resources representative.
Step 3
With your statement and expected value in hand, call your ESOP representative. This person, who may be in your human resource department or an outside management company, will initiate your sale transaction. Verify that your holding and share value match, or exceed, your most recent statement with the representative.
Step 4
Your representative will take care of the administrative needs of the sale. You will likely have to sign forms accepting the terms of the sale. Once the transaction is complete, you will receive a check for the value of your sold shares.
Tip
Track your account value over time so you always know the value of your shares when you are ready to sell.
Keep all forms and statements from the time you join the ESOP.
Warning
ESOPs are tax deferred. When you sell your shares you will have to pay taxes on the profit.