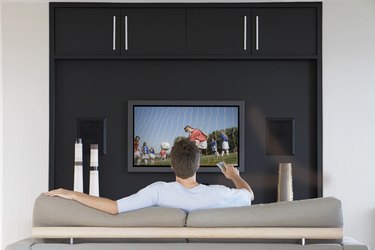 Cable television can be expensive. It may be seen as a luxury and not a necessity, but most people seem to feel as though they can't live without it. While getting a discount on your Comcast cable service may seem like an impossible task, there are ways you can lower your rates.
Step 1
Go online and visit the Comcast website (www.comcast.com). You can often find discounts on the front page of the site. Deals will often include discounts on bundles of cable, phone and Internet as well as individual packages. Bundles may represent the best value for money. If you accept one of the discounts, you will most likely be asked to sign a year-long contract.
Step 2
Call your local Comcast office and talk to a customer service representative. Ask about current discounts and package deals. These discounts may vary from what is offered online and often change monthly. If Comcast is not currently offering a discount you like, ask for what you specifically want. Some representatives can offer special discounts that are not advertised.
Step 3
Explain to the Comcast customer service representative that you are thinking about canceling your cable. You may be offered a heavy discount on your existing cable or offered a discount on an upgrade to your service.
Tip
When calling Comcast, remember to be respectful to those you speak with on the phone. You'll be much more likely to get a discount if you are kind rather than rude. Look for special coupons in your local paper or in the back of the phone book. These coupons are usually for discounts on premium channels. Call Comcast whenever you are dissatisfied with your service. If your cable goes out for an extended period of time, if you paid for a premium channel or pay-per-view that isn't working, call and request a refund for those services. Sometimes a Comcast customer service rep will offer you an additional discount as their way of saying "sorry." Take a job with Comcast cable. As a perk of being an employee you will receive heavily discounted or free cable services.
Things You'll Need
Internet access

Telephone
Warning
Keep in mind that discounts rarely last longer than a year.