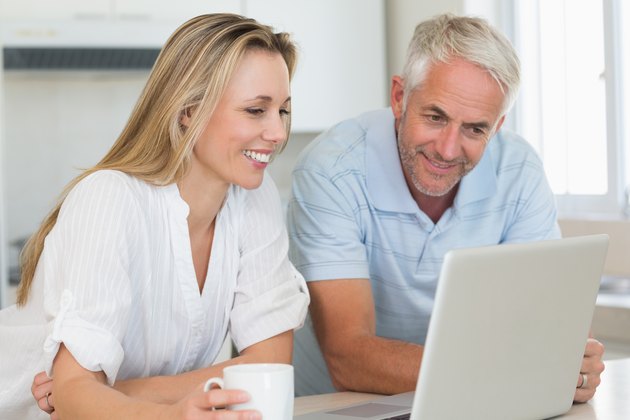 All major online brokers provide tutorials, investment selection tools, research reports and brokers to help you make decisions. J.D. Power and Purch, consumer research and marketing companies, both do yearly customer satisfaction surveys to determine the best online brokerage firms, and the results don't always agree. The best online investment company for you is the one that best suits your needs in terms of transaction costs, investment choices, tools, research and customer service..
Transaction Fees
According to Purch's Top Ten Review of online investment firms, those that ranked the highest in terms of transaction fees and commissions were OptionsXpress, OptionsHouse and Trade King, with Scottrade and TD Ameritrade filling out the top five. Online market orders tend to be the least expensive, ranging from around $4.75 to $9.99 as of 2014. In fact, most of the online brokers keep their online market order fees low. For more complex orders like market limit orders, however, the transaction fees can be in excess of $30 per order.
Variety of Investments Offered
Most online brokers offer stocks, options, exchange-traded funds and mutual funds, but not all allow you to trade globally on offshore exchanges. Purch rates Options House and Charles Schwab highest in variety of investments, with OptionsXpress, eTrade and TD Ameritrade tied for third place. According to The Motley Fool's comparison of online investment houses, OptionsHouse doesn't offer global trading, but the others do.
Website Quality and Investment Tools
Particularly with stocks and mutual funds, online tools such as price charts and filtered searches can improve your investment decision-making. Tutorials and investment research are other benefits to look for when choosing an online investment firm. All the firms surveyed by Purch rank pretty high in trading and investment tools, but OptionXpress, Option House, Fidelity and FirstTrade rank the highest.
Customer Satisfaction
The J.D. Power survey focuses on customer satisfaction, ranking online brokers by a combination of transaction fees, account information, ease of interaction, investment offerings, tools and resources and problem resolution. These are similar to the points studied by Purch. However, J.D. Power lists Scottrade, Charles Schwab and Vanguard as the best overall online investment sites in its 2013 survey. Purch's overall picks are OptionsXpress, OptionsHouse and Trade King.