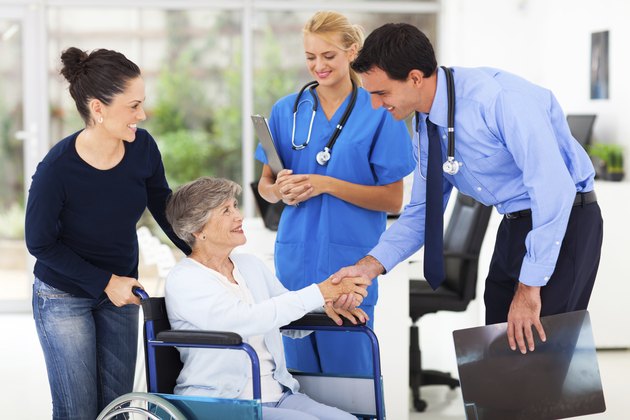 COBRA can be a lifesaver when an unexpected event threatens to terminate a family's health insurance coverage. These qualifying events determine whether you and your family qualify for continued coverage under the Consolidated Omnibus Budget Reconciliation Act and how long your coverage will last. COBRA's terms apply to companies that employ 20 or more workers for at least half their regular business days.
Job Termination
If you lose employer-sponsored coverage because you quit or were laid off or fired, COBRA provides for a continuation of coverage for 18 months. An exception exists if you're let go due to gross negligence on the job -- if so, you don't qualify. You're eligible for continued coverage if your hours are cut so you no longer qualify for your employer's plan. Coverage for your dependents can continue if they were on your plan the day before your qualifying event.
Personal Events
If your qualifying event involves divorce, legal separation or your death, your dependents can continue coverage under COBRA rules for 36 months. They're also entitled to coverage for this period of time if you personally qualify for and enroll in Medicare. Your child can continue coverage for 36 months if he ceases to be an eligible dependent for insurance purposes.
Other Rules
If you lose your job or have your hours cut and the Social Security Administration also declares that you're disabled, you and your dependents may have up to 29 months of coverage. If you suffer a second qualifying event during the time you're covered by COBRA, this can extend your coverage period.