Longstanding, good credit works in your favor when seeking a rental home. In fact, landlords can hold bad credit against you by requiring a cosigner or a higher deposit. They require credit references on rental applications to help screen potential renters. Credit references provide information about your payment history, particularly, how well you honor your financial obligations.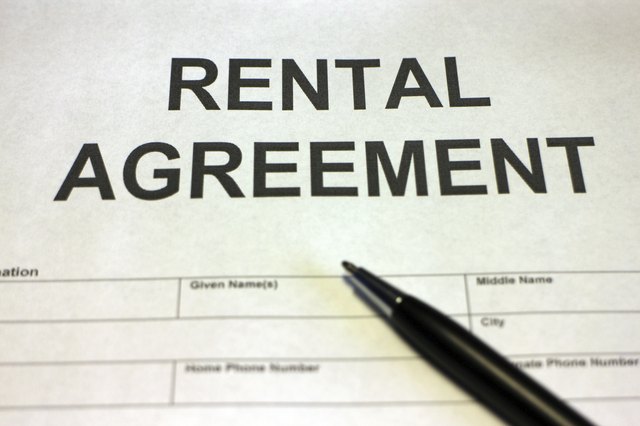 credit: Hailshadow/iStock/Getty Images
Proving Reliable
Standard rental applications require the name of your bank and your checking and savings account information. Applications also require your previous landlord's name and contact information so the new landlord can request your rental payment history. You may also need to list at least one credit card account. If you don't own credit cards, a landlord may accept an auto loan or utility account as alternative credit references.
Clarifying Credit
A landlord may request your credit report from a single credit bureau, such as TransUnion, Equifax or Experian. The information that each of the three major agencies has may differ and a landlord may pull all three reports. If a landlord denies your rental application because of derogatory information on your report, he must give you the name and contact information of the credit bureau from which he received the report. This allows you to research or rectify possible misinformation.