Home health care can be expensive and is often not covered covered by your health insurance. Home health care costs are tax deductible as a medical expense, but you must meet certain criteria for the type of care and expense, and you must have enough allowable deductions to file itemized deductions for your tax return. If your itemized deductions are not greater than your standard allowed deduction for that tax year, then you do not receive a tax deduction benefit.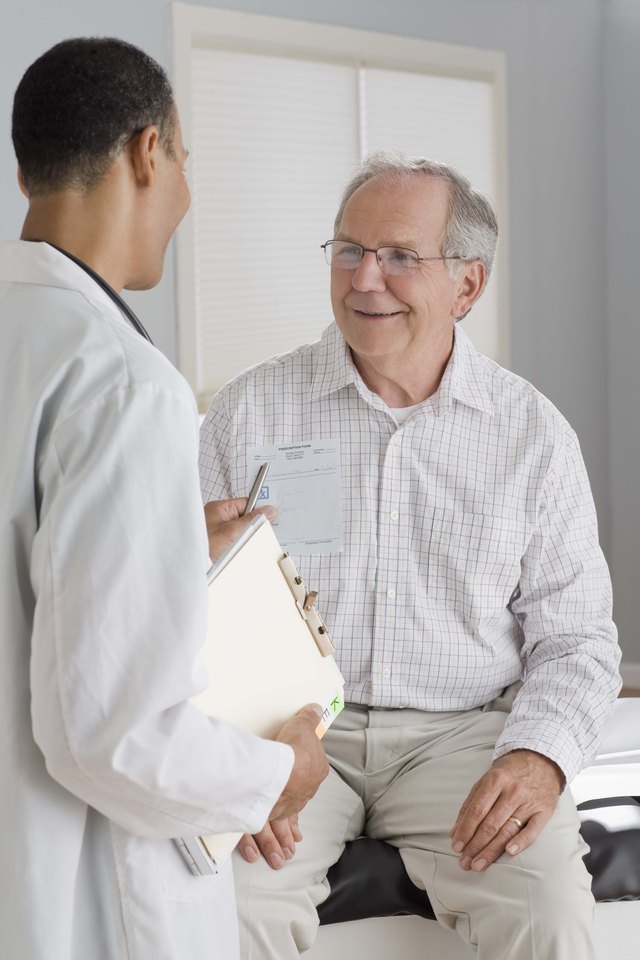 credit: Jupiterimages/Comstock/Getty Images
Step
Collect all your receipts, invoices and other documentation that support the amount of money you've spent on nursing services. Acceptable nursing services are items such as administering medication, wound cleaning and dressing and bathing. It is important to note that the person performing the services does not have to be a nurse in order for the expense to be deductible. You can also include the amount paid for the medical care provider's meals. If you incurred additional living expenses, such as rental costs for a larger apartment or house for the medical care provider, you can deduct the increase in rent and a portion of the utilities as a medical expense.
Step
Add all the expenses together to get a total of all expenses paid during the tax year.
Step
Record the total amount of expenses paid on Line 1 of the Form 1040, Schedule A. Enter your adjusted gross income from the Form 1040 main page (Line 38) on Line 2 of the Form 1040, Schedule A. Perform the calculations on Line 3 and enter the allowed deductible amount on Line 4.
Step
Complete the remainder of Schedule A with your other deductions and transfer the total deduction amount to Form 1040.