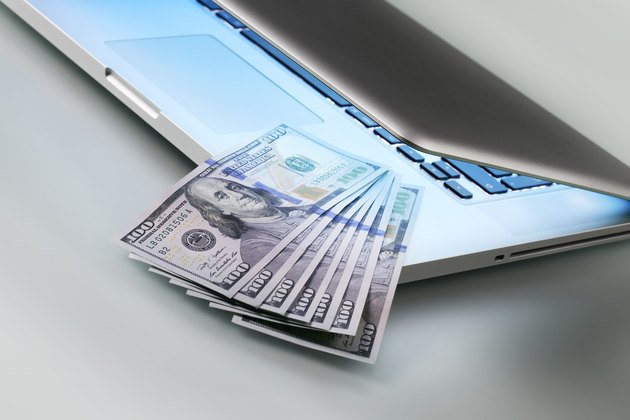 Things You'll Need
People-to-people lending website

Personal/financial information

Loan information
Warning
Keep in mind that people-to-people loans are limited in their amount and term, generally ranging from $1,000 to $25,000 for a pre-set three-year period.
Know that there are closing fees associated with the loan. The fee is usually taken from the amount before it is deposited in your bank account. Don't forget to factor that in when creating the loan listing.
Tip
Stick with the minimum amount you need for the loan, because smaller loans are more likely to be funded.
Ask your family and friends to bid on the loan to attract interest from other lenders.
Clearly explain any delinquencies on your credit history to make potential lenders more comfortable with the loan.
Link your loan listing to your personal website or social networking pages to attract friends and family.
People-to-people loans, sometimes also called peer-to-peer lending, can be a great option for individuals who are looking for a loan with a great rate, or even for someone with not-so-perfect credit who is having difficulty obtaining financing from a traditional lender like a bank or credit union. The basic idea is matching up people in need of a loan with other people who are willing to lend. Finding a people-to-people loan is not difficult when you follow a few simple steps.
Step 1
Find a website that matches borrowers with lenders for people-to-people loans, and register with the website. Prosper.com is a good place to begin, although an Internet search will reveal other options as well. Most sites require no fee to sign up.
Step 2
Enter the required personal and financial information. Certain information, such as your social security number, driver license number and bank account information, is required for the company to verify your identity and check your credit score.
Step 3
Create a listing for the loan you are seeking. Enter the amount of the loan you would like, the reason you need it and the interest rate you are willing to pay. You might even be required to upload a picture of yourself. Take your time creating the listing, because the information can determine whether people will be interested in lending to you.
Step 4
Sit back and wait as people bid on your loan listing. These potential lenders have specific criteria established for choosing borrowers, and some even have it set up to automatically bid on listings that meet their criteria. If bidding among the lenders gets competitive, you might begin to see the interest rate drop. You might even end up with multiple lenders on the same loan with one interest rate.
Step 5
Decide whether to accept the loan once bidding is completed and the interest rate is established. If you like the rate, you can accept the loan and get a deposit in your bank account in just a few days. If you don't like the rate, you can withdraw the listing, although some fees may apply if you withdraw after the bidding has ended.
Step 6
Make monthly payments. This is usually done by the people-to-people website making an automatic withdrawal from your bank account each month during the term of the loan.