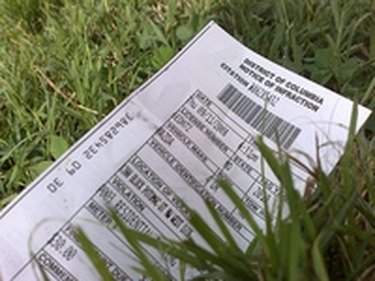 A bank statement is a report released to a bank's customers detailing the transaction history of a defined period. These statements include information on debits and credits on the bank account.
Significance
Bank statements provide the current interest rate, annual percentage yield and fees assessed. This gives the customer a clear picture of his account's value. Outstanding checks are included to help a customer balance his books and avoid overdraft fees.
History
Bank statements are generally issued monthly. Before the 1960s and the emergence of computers in banks, bank statements were usually issued quarterly or annually. Some bank statements can now be sent electronically, rather than in paper form.
Considerations
If there is an error on a bank statement, a person legally has six months from the date on the statement to notify the bank. After that time, the bank is not legally liable to correct the error.
Benefits
Keeping copies of past bank statements can help avoid fees in certain situations. For example, if a person is audited by the IRS, she can avoid bank fees for reprinted statements if she keeps her own records. If applying for a mortgage, she will need to provide several months of statements to be qualified.
Warning
To prevent identity theft or financial fraud, a person should keep bank statements in a secure place and shred them before they are thrown away.