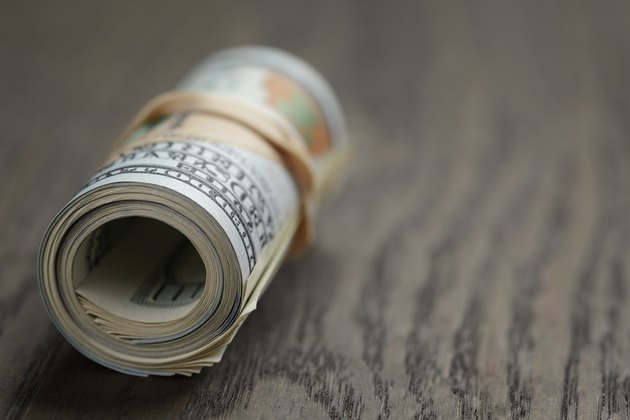 In order for a rollover into a traditional IRA to be tax deferred, the funds must be deposited into the account within 60 days from the date of distribution from the prior retirement plan. However, the IRS may waive this requirement when specific conditions are met. Roth conversions also have a 60-day deadline. You can only roll over an IRA once per year.
Types
There are two types of IRA rollovers: direct and indirect. In a direct rollover, the financial institution sends the funds to your new IRA or other qualified retirement plan account. There is no 60-day requirement since the funds are never in your possession. In an indirect rollover, the funds are sent to you for deposit in your new account.
Time Frame
You have 60 calendar days from the date on the check to deposit the funds in your new retirement account. Mailing time and non-business days are not considered, so it is critical to consider the date on the check and not the date you receive the check. You must also consider any requirements from the receiving financial institution. Often these include processing time and requirements for what must accompany the check, typically documentation from the prior plan. Deposit the check with enough lead time to avoid a problem.
Automatic Exception
The IRS provides only one automatic waiver from the 60-day requirement: if the receiving financial institution makes an error in which your rollover is not deposited within the 60 days, but ultimately it is within 1 year, and the delay is solely due to an error on their part. If this type of error occurs and you keep records, there is no need to file a paperwork with the IRS and it will automatically be treated as a qualified rollover.
Other Exceptions
The IRS defines the process for requesting a waiver, which requires a filing fee. These are not automatic and no specific list exists. The IRS reviews each request on a case-by-case basis. Some examples of situations where a waiver has been granted include a death in the family, a medical emergency, a natural disaster or some other extraordinary situation. The IRS will consider the time that has passed, so if you have a rollover that has been delayed and are requesting a waiver, a time frame of 70 days is better than 170.
Significance
The 60-day requirement to deposit traditional or Roth rollover funds is important to understand to avoid significant taxes and penalties. If the funds are not deposited within this time frame, it will be deemed an early distribution (if you are younger than 59 1/2) for which you will owe ordinary income tax, plus a 10 percent penalty.