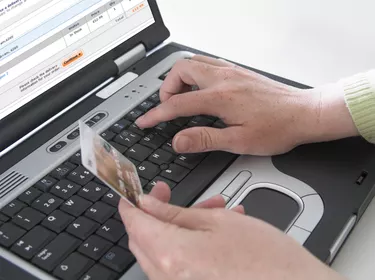 First Premier Bank offers its credit card to consumers with no, little or poor credit to help them fix their credit problems or build up a credit history. According to First Premier Bank, because it is for high-risk customers, the First Premier Bank credit card has higher annual percentage rates and fees. If you decide the card is not right for your needs, you can cancel it at any time.
Contact Customer Service
First Premier Bank lets you cancel your credit card at any time with no cancellation fee by calling its customer service line at 1-800-987-5521. You can also write a letter asking to cancel. If you paid the processing fee, which was $95 as of 2015, First Premier Bank will refund that amount if you cancel within 30 days of receiving the cardholder contract. Depending on the customer, First Premier Bank sometimes charges other setup fees when you open the card that it will also refund when you cancel. You can receive a partial refund of the processing fee if you inform First Premier Bank of your cancellation within 85 days of approval.
Considerations
If you haven't used the card yet or paid a monthly fee, you are not responsible for any charges. If you did use the card, you must pay for your charges as well as monthly fees outstanding at the point you cancel. When you call to cancel, the customer service rep may offer to lower your monthly or annual fees, or offer you modified annual percentage rate to get you to keep the card.