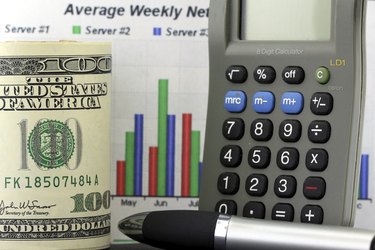 Figuring out the Social Security benefits you expect to receive helps you plan your retirement budget. The information is provided online by the United States Social Security Administration. It gives you an estimate of how much you can expect to collect each month once you apply for the benefits. You can also check on how much your spouse will receive in the event of your death.
Sign Up
The best way to check for benefits requires setting up a My Social Security account on the official SSA website at ssa.gov. During the sign-up process, you will be required to provide your Social Security number and answer personal and professional questions that help verify you are who you claim to be. If you have ordered a security freeze or a fraud alert on your Experian credit report, you will not be able to set up a My Social Security account. This is a measure to prevent identity theft. If you prefer to not remove the freeze, bring government-issued photo identification to your local Social Security office to request assistance signing up for an online account.
Online Calculators
Once you open an account, you can use the Social Security Retirement Estimator to calculate the benefits you expect to receive in the future. For those who have not yet received benefits, this estimated amount is based on the taxes you paid on your earnings, so you will be asked to provide information about your earnings. If you already receive benefits or have applied to do so, you must use a different calculator, such as the retirement age or life expectancy calculators that explain how your earnings and retirement age affect the amount of benefits you receive. You can also find out what other benefits you qualify for, such as disability payments or survivors benefits.
Via Mail or in Person
The Social Security office used to mail annual statements to everyone who expected to receive benefits someday. But in 2011, the agency suspended all mailings. As of publication, the agency is once again mailing statements, but only to people who do not have online accounts. The statements are mailed every five years, starting at age 25 and continuing until 60. At that point, you start receiving benefits statements every year. If you are 18 or older, visit a Social Security field office in your area to get help setting up an online account or to explain that you prefer to receive the statements by mail.
On Behalf of Others
If you have power of attorney to manage another person's legal or financial responsibilities, this does not automatically give you the right to check Social Security benefits on the person's behalf. Instead, you must apply to the Social Security Administration to be designated as or request a representative payee be assigned to act on behalf of the beneficiary when it comes to checking into or handling her Social Security benefits.