In many ways, running your home isn't so different from running a business. Basic budget planning and execution can help to ensure that you have the things you and your family need and want without going into debt. Plus, done correctly, you can easily live well while living within your means.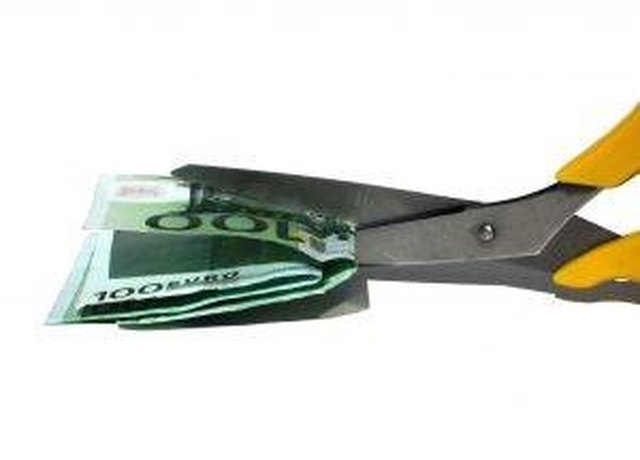 Getting Started
A budget, in the most simplistic terms, is a plan of action that provides for the management of your money. Within a home budget, project your monthly expenses and income and balance the two. Plus, work toward saving money to prepare for planned and unplanned additional expenses.
To get started, gather up all of your bills, receipts and paycheck stubs. If you don't have budget planning software, you can simply create an Excel document on your computer or even use a notebook and pencil.
Make a list of all of your monthly expenses. Include your mortgage or rent payment, household utility bills, car and insurance payments, cell phone and credit card bills, and any other regular expenses. Then, determine how much your family spends on entertainment, child care or tuition, groceries and other regularly purchased items each month and add it to your list. Don't forget to include daily expenses like gas and lunch money. Total the amounts to determine your regular monthly living expenses.
Next, list each form of income, including paychecks, child support payments and any regular source of income. Total these amounts to determine your monthly income.
Subtract the amount of your expenses from your income. If this number is in the negative, it's time to re-evaluate your budget. Perhaps you need to cut expenses. If this isn't possible, consider changing jobs or getting a second job. If the number is positive, you're already headed in the right direction.
Saving Money
Every family needs a savings account that is separate from your working checking account. Once you've determined the amount of your expenses versus your income, you'll have a good idea of how much you can save each month. One easy way to ensure that you actually save your extra money instead of spending it is to have your employer directly deposit it into the separate savings account. If that's not an option, most banks offer automatic scheduled transfers from account to account free of charge.
Your savings will help with those extra expenses, both planned and unplanned. Examples of planned expenses might include school clothes and supplies for your children, holiday and birthday gifts, taxes or home improvements. Unplanned expenses often include emergency car and home repairs.
Having a working savings account can help you to avoid going into debt unnecessarily, as well as relieving financial pressure and offering a sense of security.