The United States Postal Service offers a number of options for those whose needs exceed what's provided by the standard service options. USPS Priority Mail gets your letter or package to its destination in one to three days for most domestic locations, and comes with the ability to track each shipment. As long as you have your tracking number, you'll know whether your item has reached its destination.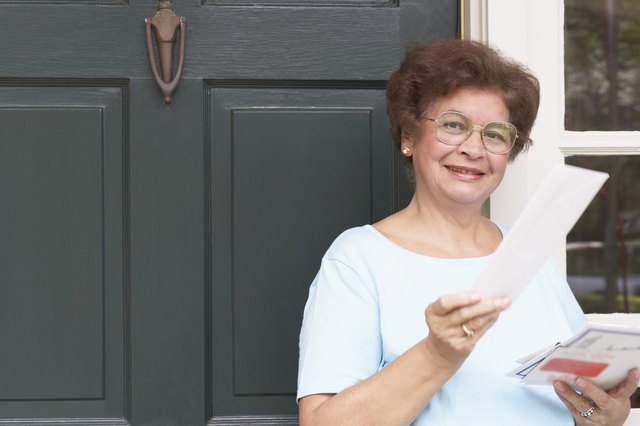 credit: Jack Hollingsworth/Photodisc/Getty Images
Get Your Number
To track outgoing priority mail, you'll need your tracking or receipt number. You'll receive that when you arrange for the item to be mailed. It appears on your sales receipt and the mailing label, among other locations. Save the receipt or copy the number. Depending on whether you're sending the item to a domestic or international destination, or whether you're sending it Priority Mail Express or simply Priority Mail, that number may be between 13 and 34 characters.
Outgoing Mail
One way of tracking packages is to go to USPS.com and click on the "Track & Manage" tab atop the page. You can enter up to 35 tracking numbers or receipt numbers and get updates on each. In addition, you can register to receive text alerts and get updates automatically sent to your phone. Such alerts can update you on each of the 11 activities associated with delivering USPS Priority Mail, or just confirm when the delivery occurs. You also can call the USPS customer service line set up to handle domestic and international USPS tracking issues at 1-800-222-1811.
Incoming Mail
Register for a free USPS.com account to see the progress of your inbound packages without having to have the tracking numbers. Go to USPS.com to create the account, and then USPS will verify your identity. Once that happens, you'll have access to a personalized dashboard that shows the status of any letter or package being sent to you. You also can schedule e-mail or text alerts so you'll be notified of any tracking updates.
No Guarantee
When you arrange to mail your priority mail item, you'll receive an estimated date of delivery. That's based on both your location and how far the letter or package will travel. However, only the USPS Priority Mail Express next-day service offers a money-back guarantee if the item doesn't arrive on time. If your basic USPS Priority Mail item doesn't get to its target within its 1one- to three-day window, you won't get compensation.