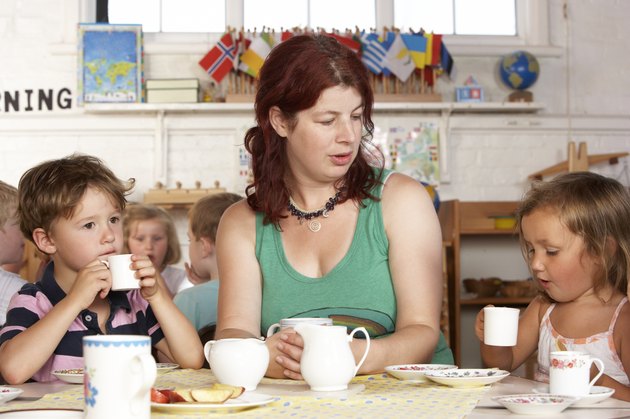 The costs of child care take up a large portion of many working parents paychecks. The federal government offers federal child-care and development grants to state social service agencies to assists low-income parents with day-care expenses. These funds go directly to child-care providers. Depending on the parent's income, the funds pay a portion of the day-care expenses or the full amount. Each state sets its own qualification rules for child-care assistance.
Step 1
Determine if you are eligible for day-care assistance. The child for whom you are applying must be under age 13 or under age 18 and disabled. In most states, your household income must be below 185 percent of the federal poverty level, although some states provide assistance up to 200 percent of the federal poverty level. You must be engaged in gainful full- or part-time employment or a qualified education or training program.
Step 2
Contact your state department of social services and request information on how to apply for day-care assistance. You may be able to complete the application online, but some states require a paper application, which you can often download from the social service website. You can also have an application mailed to you.
Step 3
Fill out the child-care assistance application. It requests your name, the names of your children and their ages. You must also list other adult members of the household. Provide your household income and your monthly expenses, including housing payments, utilities and child-care costs.
Step 4
Gather documentation to verify the information on your application. This includes birth certificates, Social Security cards, at least a month's worth of pay stubs, proof of social service or Social Security benefits and copies of bills and statements for your expenses.
Step 5
Submit your application and the verification documents to your state department of social services. A caseworker will review the application and the documents you provided and send a letter of acceptance or rejection, usually within one month. If you are approved, the letter will detail how to use your child-care benefits. If you are denied, the notice will provide instructions on appealing the decision.