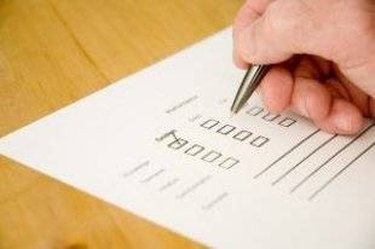 Not every applicant for life insurance is in perfect health. Though some might not be sick enough to be considered uninsurable, they may be too sick for a standard policy. At that point, an insurance company may offer a graded benefit whole life insurance policy.
Death Benefit
In a graded death benefit policy, the death benefits are not level. Policyholders will be paid a certain percentage of the death benefit if death should occur in year one, a larger percentage if death occurs in year two, and so on. By year five, most graded death benefits have reached a level death benefit.
Premiums
Premiums for graded death benefit policies are generally higher than those for standard policies since the policyholder presents greater risk to the insurance company. Even though the death benefit is not level, premiums are.
Cash Values
When buying a graded death whole life insurance policy, your policy will accrue cash value at a fixed rate for the life of the policy.
Endowment
Graded death benefit policies endow by age 100 or 120. This means that the cash values of the policy are equal to the death benefit and no further premium payments are necessary.
Cash Surrender
When surrendering a graded death whole life policy, you will only receive the cash values accrued at the time of surrender and will lose out on the death benefit. If your health has gotten worse, this could be a bad decision since you may no longer qualify for a new graded death policy.