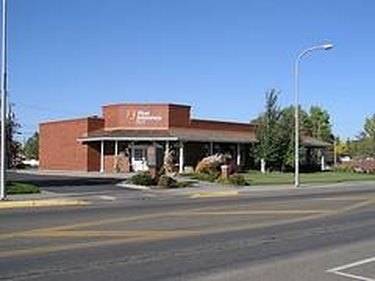 Opening a joint bank account can be a deceptively simple task. You'll need more than your proof of address in order to open the right type of account, and there are more types of joint accounts than most people may realize.
Step 1
Choose the bank you wish to use. It can be either the bank that you or your partner uses now or another one.
Step 2
Decide what type of joint account you need. Joint tenants with rights of survivorship is the most common of joint account. This type of account will pass all of the assets in the account to the surviving tenant if one of you dies. Tenant in common accounts decree that if one of you dies, half of the account assets revert to the decedent's estate. Tenancy by the entirety accounts require that both of you sign or approve any transactions in the account.
Step 3
Open a joint trust account if you want to include special provisions on the account. This will require drawing up a trust that names both you and your partner as co-trustees. You can do this with many different types of trust accounts serving any number of objectives.
Step 4
Consider the nature of your relationship with your partner when choosing the type of joint account to open. If you are married, then a JTWROS account is probably appropriate; if you have a domestic partner or business relationship, then tenancy in common may be a better fit.
Step 5
Fill out the account application, either online or at the bank (usually the latter). You may have the option of listing alternate beneficiaries if something happens to both of you. Be sure to mark the appropriate type of tenancy on the application. You will each have to supply at least one form of picture ID and sign signature cards.