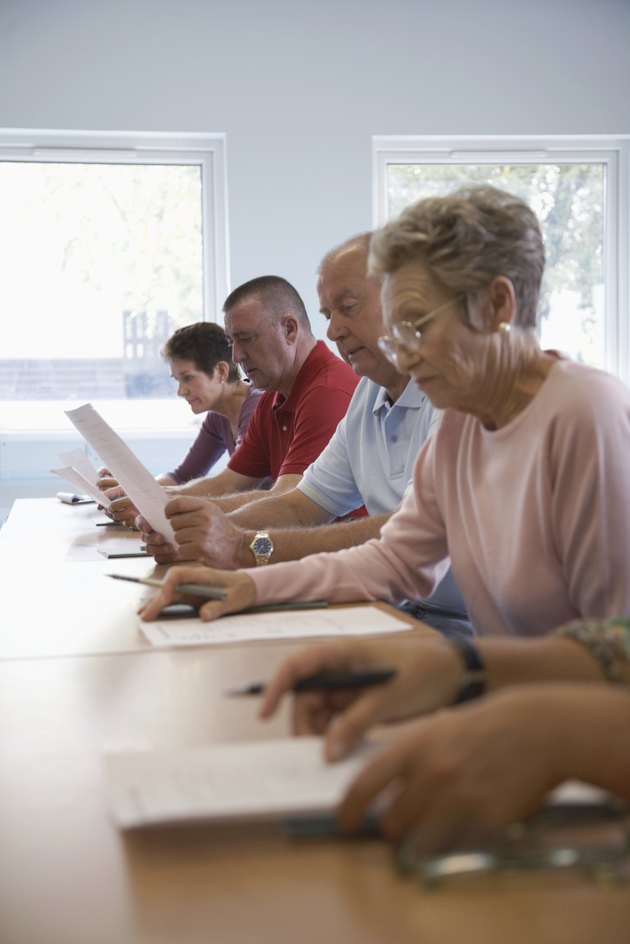 Immigrants continue to flock to the United States for its freedoms and economic opportunities. Despite the prevalence of the Spanish language in many parts of the country, most immigrants will find that knowledge of English is essential to advance in their careers. New immigrants can find inexpensive ESL, or English as a second language, classes and instruction on the Internet and in their community.
Step 1
See if your local high school or community college offers ESL classes. Sometimes they may offer free evening ESL classes to those in the community. The teachers may be volunteers or people working on their degrees. Sometimes they aren't free but only ask you to pay a nominal fee for a spot in the class.
Step 2
Consult your city's parks and recreation department, public library branches or community education department. Often they sponsor low-cost classes that are held at city facilities. Also check with churches and local cultural organizations to see if they offer ESL classes.
Step 3
Use free online resources and websites if you don't care about the social interaction aspect. The Rong-chang website offers numerous links to free instruction materials, games and grammar quizzes (see Resources). Other websites offering ESL instruction will charge a one-time fee for website access.
Step 4
Consider teaching yourself English with either books or DVDs. Some ESL books and videos can be found in the Resources section.